Turning Ideas Into Reality
The Biological and Agricultural Engineering Shop provides support services to UC Davis Research Projects through the design and fabrication of equipment.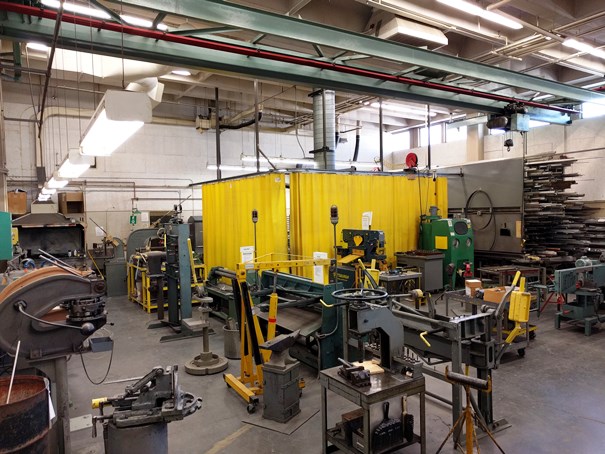 BAE faculty, students, and visiting scholars are welcome to use the tools and machines within the shop once they have completed departmental shop and equipment specific BAE safety training.   Shop staff services may also be requested by completing a service request form including a UC account number and an authorized signature.
Services:
Custom prototyping/machining
Complete welding and metal fabrication
Engineering, design, and CAD (SolidWorks)
CNC and manual machining
Research support
Basic wiring and electronics development
Repair of broken parts
Equipment:
Full welding capabilities: 2 Miller 350LX T.I.G. machines, 1 Miller 350P M.I.G. welding machine, 1 Hobart Handler 120v M.I.G., 1 Miller Spectrum 1250 plasma cutter, 1 Linde VI 253C M.I.G. machine, and several welding turntables.
Welding Processes: T.I.G., M.I.G., stick, pulse M.I.G., spray arc, flux core, oxy acetylene, silver soldering and brazing.
Metal fabrication and forming: 100 ton Pittsburg Ironworker, Ellis belt sander, Ellis 1600 mitre cutting band saw, Marvel vertical band saw, 6 foot power sheet metal shear, 25 ton arbor press, various sheet metal box and pan brakes and other metal working machines.
Full service machine shop: 4 Bridgeport milling machines: one 2 axis CNC 9 x 48 bed, one 3 axis CNC 9 x 48 bed, and two manual 9 x 42 bed with DRO'S. A Milltronics 3 axis CNC mill with a 16 x 54 bed and a Haas TL-1 CNC lathe.  Various other lathes, manual mills, and drill presses.
Sand blaster and glass bead blaster
Forklift
Electronics lab: soldering irons, multimeters, power supplies, oscilloscopes, function generators, and wiring supplies.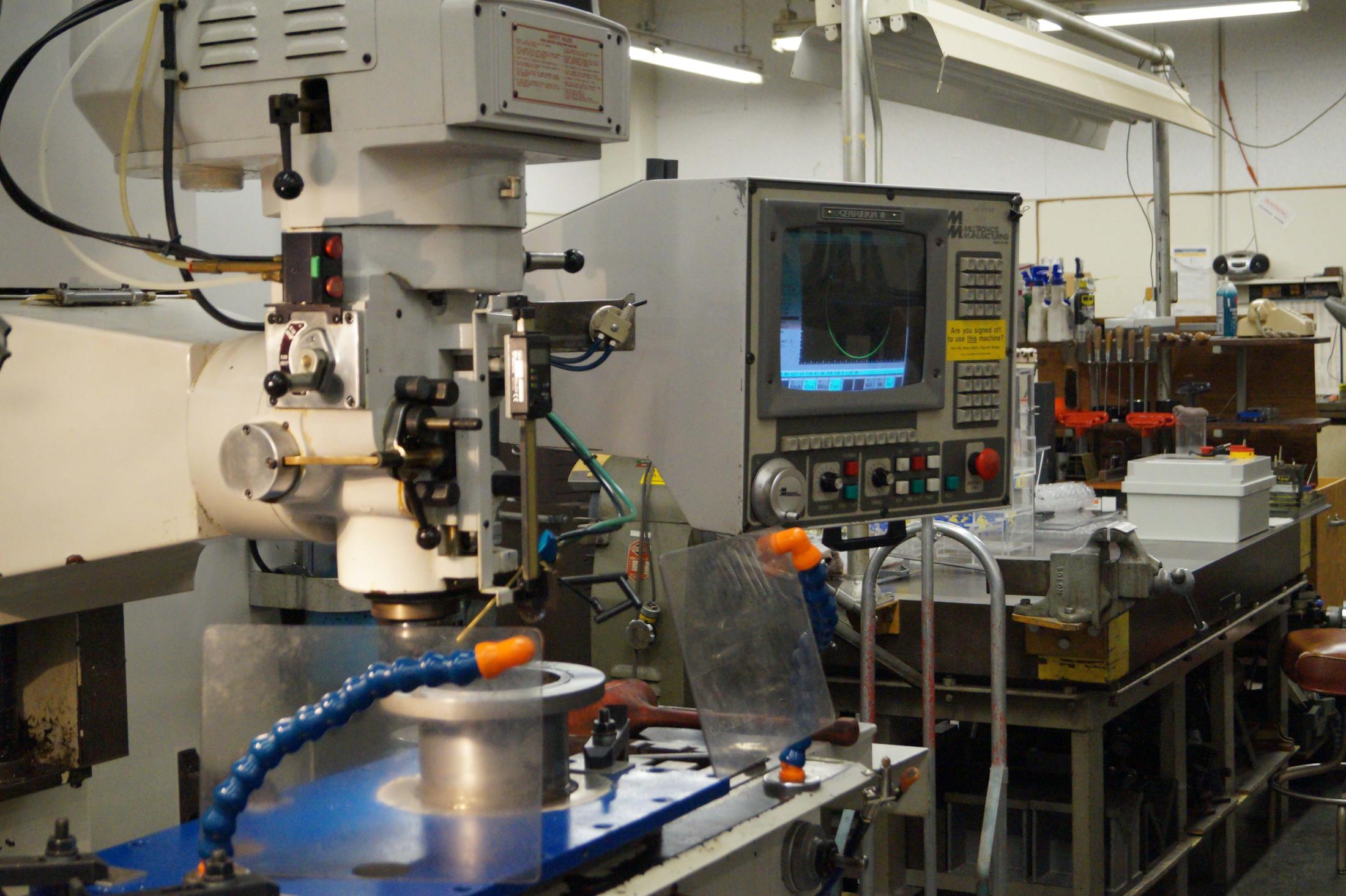 Rates:
Shop Staff: $104 per hour
Student: $28 per hour
Shop Use: $73
Tags