ASABE Student Branch
"Providing the necessities of life. Innovators, collaborators, stewards.
ASABE members are leaders in the production, transport, storage, and use of renewable resources...with a constant eye toward the improved protection of the people, livestock, wildlife, and natural resources involved." - ASABE
ASABE Robotics Competition
See last year's results here.
UC Davis will be competing in the "Beginner's" division which means the team will be composed of undergraduate student competitors and graduate mentors.
Interested in joining?
We are looking for individuals...
from any major
with any amount of prior experience or knowledge
who are really excited about robotics!
For more Robotics Competition information, email Vivian Vuong or Lucy Knowles.
ASABE Student Branch Contact: Email Lucine Grigoryan
ASABE Student Rally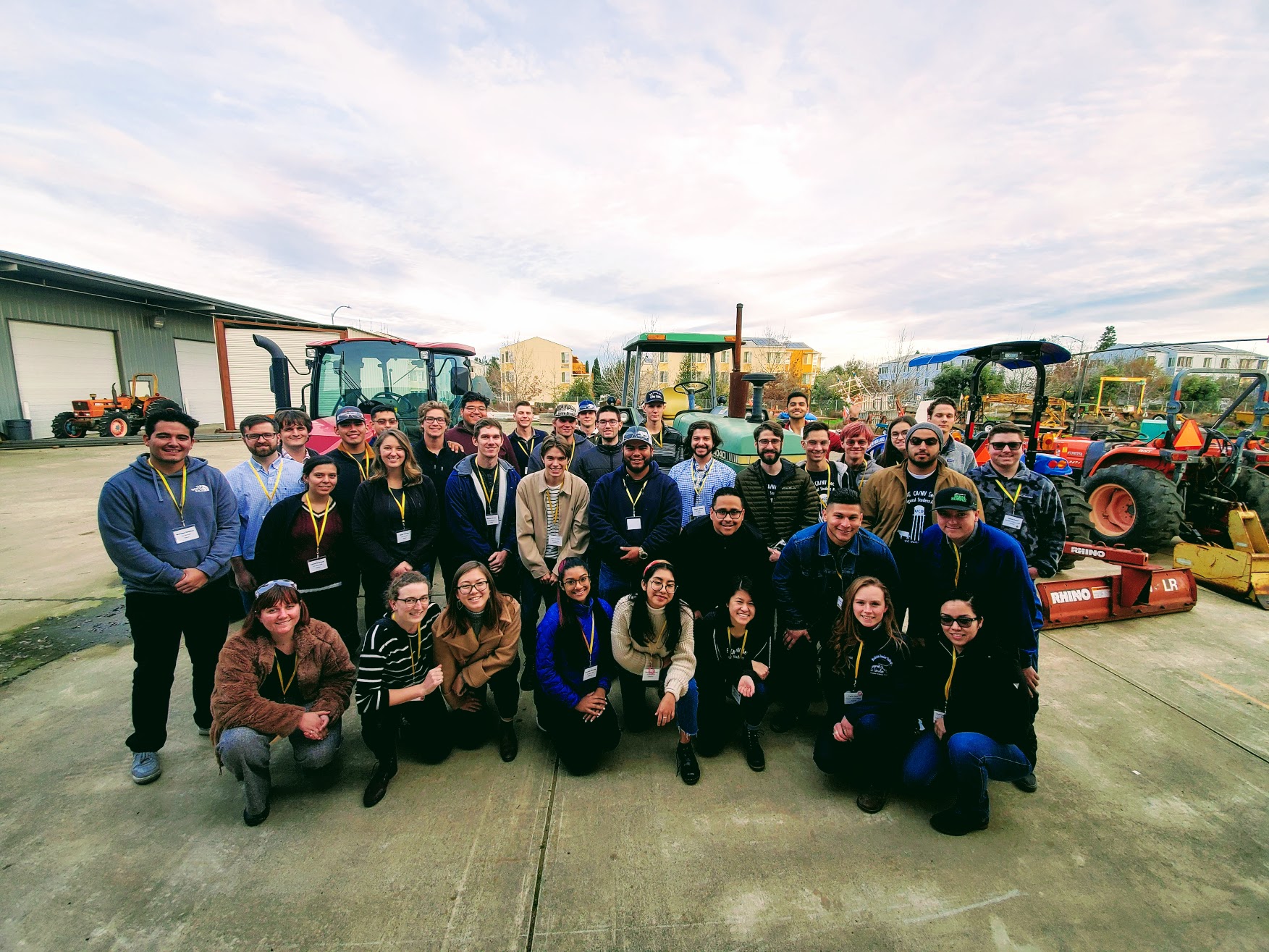 What is a Student Rally?
The Student Rally is a integral part of many other ASABE section and regions. It is an enriching experience and provides students with opportunities to:
Learn more about Agricultural and Biological Engineering, what it means to be an Ag and Bio Engineer, and the diversity of disciplines and career opportunities;
Network with other students as well as with members in different stages of their careers;
Get more active in ASABE at the chapter, section, regional, and national levels, and take on positions of leadership;
See and experience other schools; and
Visit local agricultural and biological museums, research laboratories and facilities, companies, and other interesting sites.
The hope is that adopting an annual Student Rally will help our Section will demonstrate the value of Society membership to student and non-student members alike, help with membership retention and growth, cultivate future leaders, and promote a stronger more active Section in general.
See more information here: https://asabecanv.wordpress.com/rally/