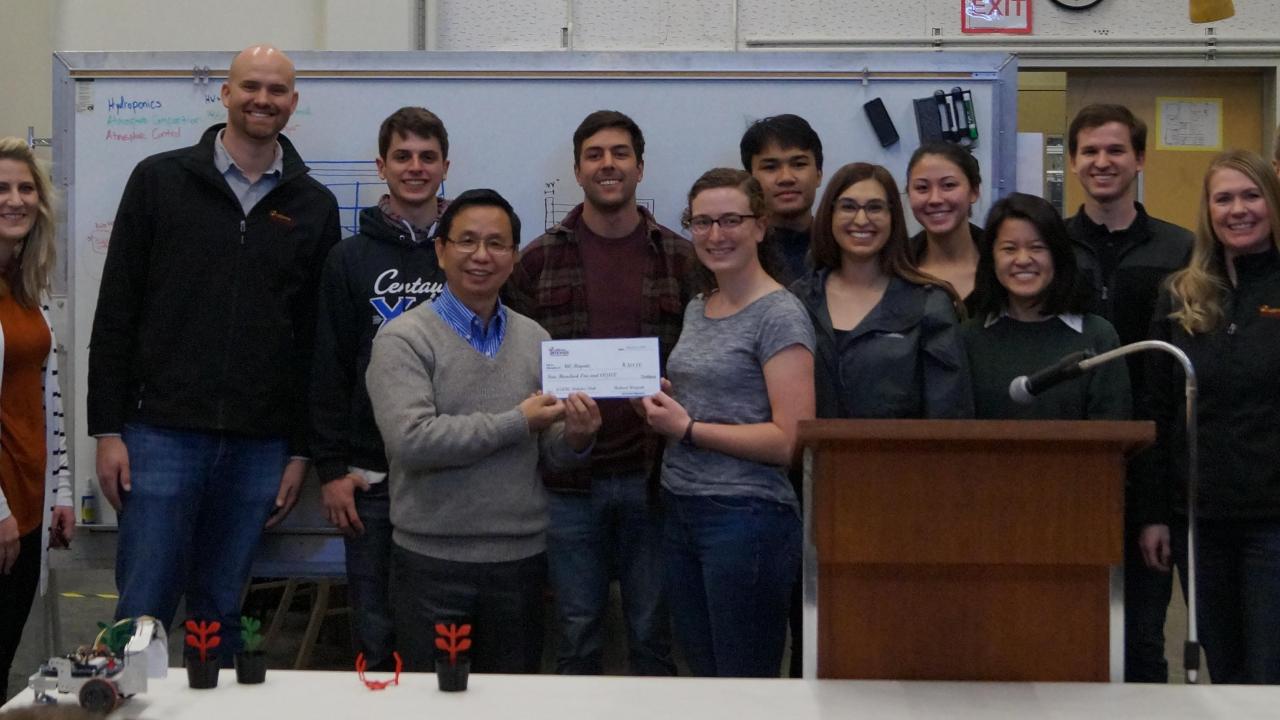 The Almond Board of California (ABC) presented a check to the ASABE Student Branch Robotics Team.  The check for $501 was presented by Associate Director Guangwei Huang at a small gathering on March 13th.
The donation will help further the team's goals of competing in the upcoming ASABE Robotics Competition. This year's competition asks participants to develop an autonomous robot which can sort plants in a nursery.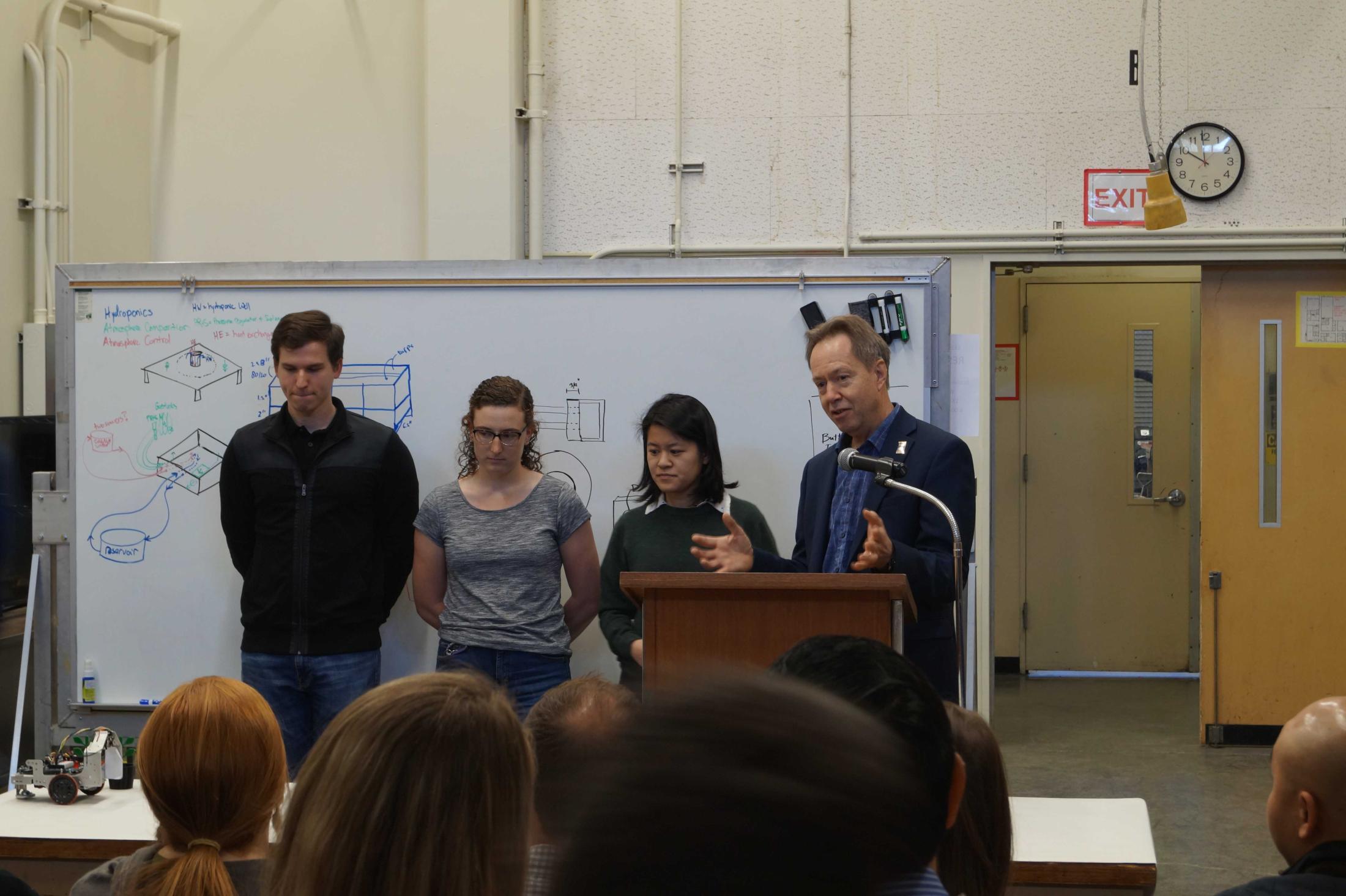 ABC's contribution will make an immediate impact on the growth of UC Davis and Biological and Agricultural Engineering students as well as the emerging field of Smart Agriculture.
The 2019 team is composed of all undergraduate students from a variety of majors. This is the first year that the team will be composed entirely of students that have never previously participated in an ASABE robotics competition.
"It's nice to see so many fresh faces," Vivian Vuong said about the team during the presentation.
Vivian, the former team captain and current Ph.D candidate, has worked closely with 4th year Biological Systems Engineering Student Lucy Knowles and adviser Professor David Slaughter to help with the transition to the new team.
The team hopes that designs such as this can help address the labor shortage in agriculture.
Of her time with the team, Vivian said that what she enjoyed most was the camaraderie. "We're always having a good time," she said. Vivian explained that the competition is about more than just building a robot and trying to win. It's also a learning experience and a time to meet other people working in the field.
To learn more about the upcoming 2019 Robotics Competition, contact Vivian Vuong or Lucy Knowles, and thank you to the Almond Board of California for their donation.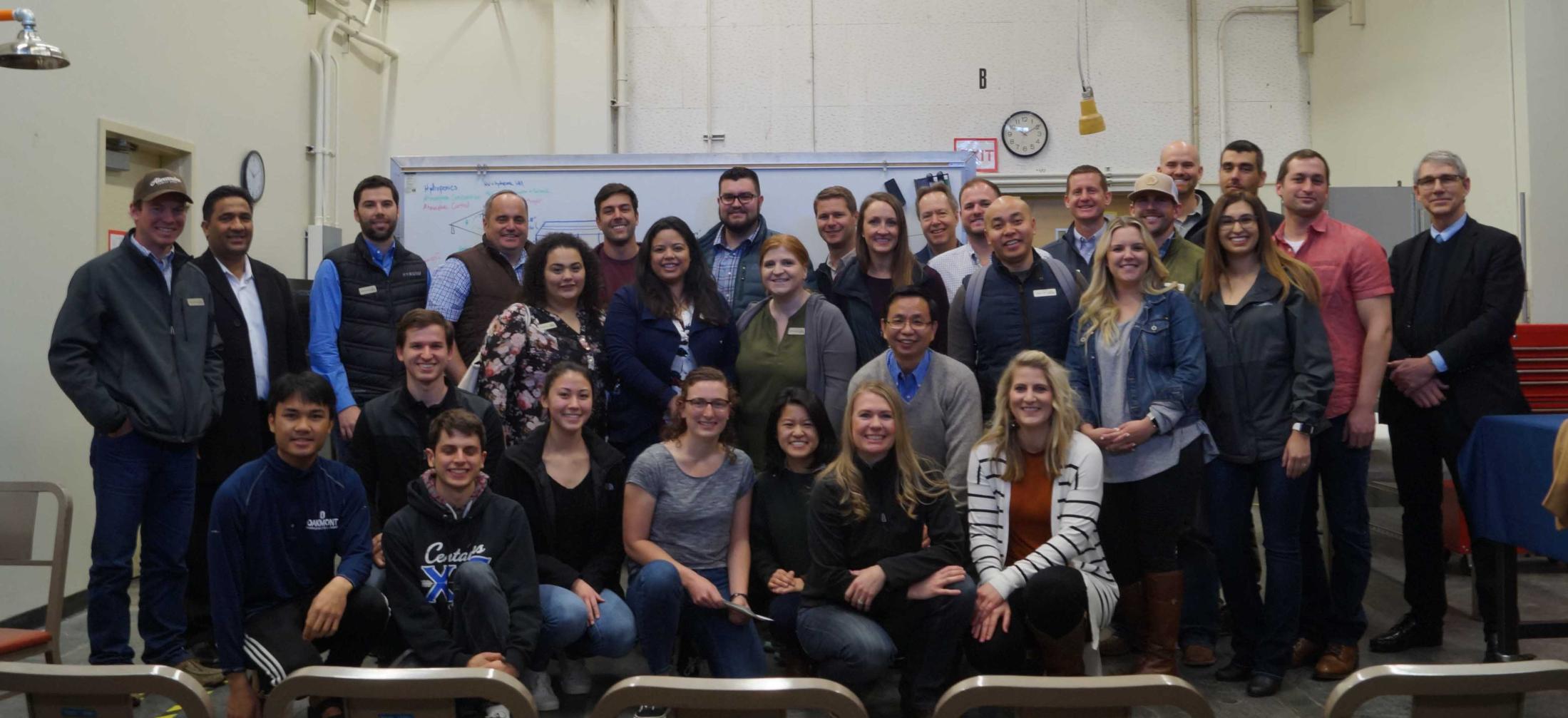 Category