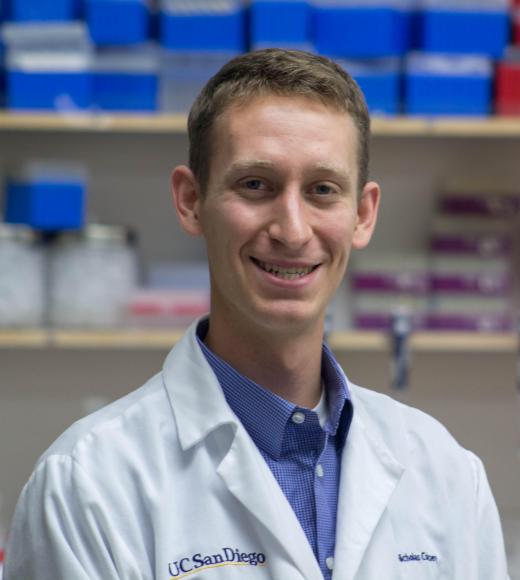 Quantitative BioSciences, Inc.
Bio
Nick is a bioengineer and synthetic biologist working in San Diego, CA. He graduated from UC Davis in 2013 with a B.S. in Biological Systems Engineering and completed his Ph.D. in Bioengineering at UC San Diego in 2019. Building upon his graduate work, Nick now works at a biotech startup, Quantitative BioSciences, where he leverages microbial engineering and microfluidic technology to build real-time, in-field biosensors. With sensors for numerous pollutants, nutrients, and small-molecule targets, they have deployed their biosensors at environmental monitoring sites and algae farms across the country.
Nick is grateful for the multidisciplinary training he received from BAE at UC Davis, which has allowed him to work with a breadth of systems. From manipulating genes in a single cell, designing the hardware to house and measure bacterial strains, and ultimately interfacing sensors with environmental, industrial, and agricultural systems.