Alumni Spotlight: Tyler Barzee, M.S. '16, Ph.D. '20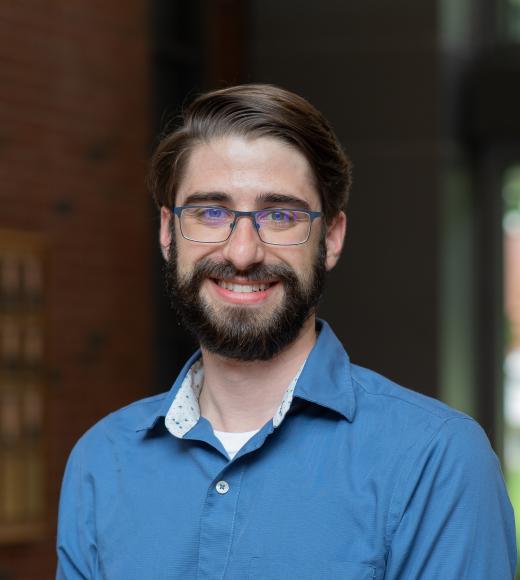 Tyler Barzee, M. S. '16, Ph.D. '20, is expanding the possibilities of engineering renewable food and fuel sources. Some of his recent research focuses on the development of edible gourmet mushrooms growing from recycled grains in bourbon distilleries and developing future foods from fungi.  
Barzee's interest in environmental sustainability dates back to his high school years after enrolling in an AP Environmental Science course. The now-professor at the University of Kentucky furthered his curiosity while studying biological systems engineering, or BSE, as an undergraduate at Clemson University.  
"Dr. Caye Drapcho is who inspired me to pursue BSE [at Clemson] which I now have three degrees in, so that was good advice!" said Barzee. 
As he neared graduation from Clemson, the South Carolina native came across engineering research at UC Davis through Renewable Energy Anaerobic Digester (READ), a partnership between UC Davis and a green technology company based in Sacramento called CleanWorld. The digester, developed by Professor of Biological and Agricultural Engineering Ruihong Zhang, converts food waste into renewable biogas to reduce greenhouse gas emissions. 
Fascinated with Zhang's research, he paid a visit to Davis to meet the mastermind behind the project.  
"I was really excited to get out of my comfort zone and go on new adventures," Barzee said after ultimately deciding to leave the South. 
He went on to work with Zhang to advance upon the implications of the organic waste material processed by the digester for the following seven years.  
"I truly feel honored to have had the privilege to work with her for so long," said Barzee. "I could write a lot about her."
Along with Zhang, numerous other UC Davis faculty fostered his interest to be a professor. 
In particular, he highlighted attending inspirational lectures with Distinguished Professor Emeritus Bryan Jenkins, who served as department chair and led his qualifying exam committee. 
He also praised teammates in UC Davis Sustainability Camille Kirk and Sue Vang, who he worked with on the UC Carbon Neutrality Initiative. These sustainability officers helped him to see the "bigger picture" of his research. 
Through his support at UC Davis, Barzee earned both his M.S. and Ph.D. in BSE. He has received the UC Davis Campus Sustainability Award and following the passing of the late Distinguished Professor Bill Chancellor, the inaugural William and Nongkarn Chancellor Fellowship.  
"It motivates me to honor his memory through my career," said Barzee of winning the Chancellor Fellowship. 
He is also proud of his leadership in the American Society of Agricultural and Biological Engineers, or ASABE. He helped lead its inaugural CA/NV student rally in Davis in pre-pandemic 2020. 
As a faculty member, Barzee now works to expand on environmental sustainability by working with prospective researchers in his BSE lab at the University of Kentucky focused on fermentation and bioprocess engineering. A constant conundrum he strives to achieve is circular bioeconomy – a push to replace non-renewable resources to minimize waste and produce sustainable food, fuel, and materials. He continues to assess anaerobic digesters in his research on their ability to minimize the production of methane from dairy farms and create renewable energy for Kentucky Bourbon distilleries. 
When asked what advice he would give to undergraduates starting their careers, Barzee urges students to curate a brand for themselves.  
"Build your network," he said. "The best opportunities I have had came from the people I knew." 
Primary Category