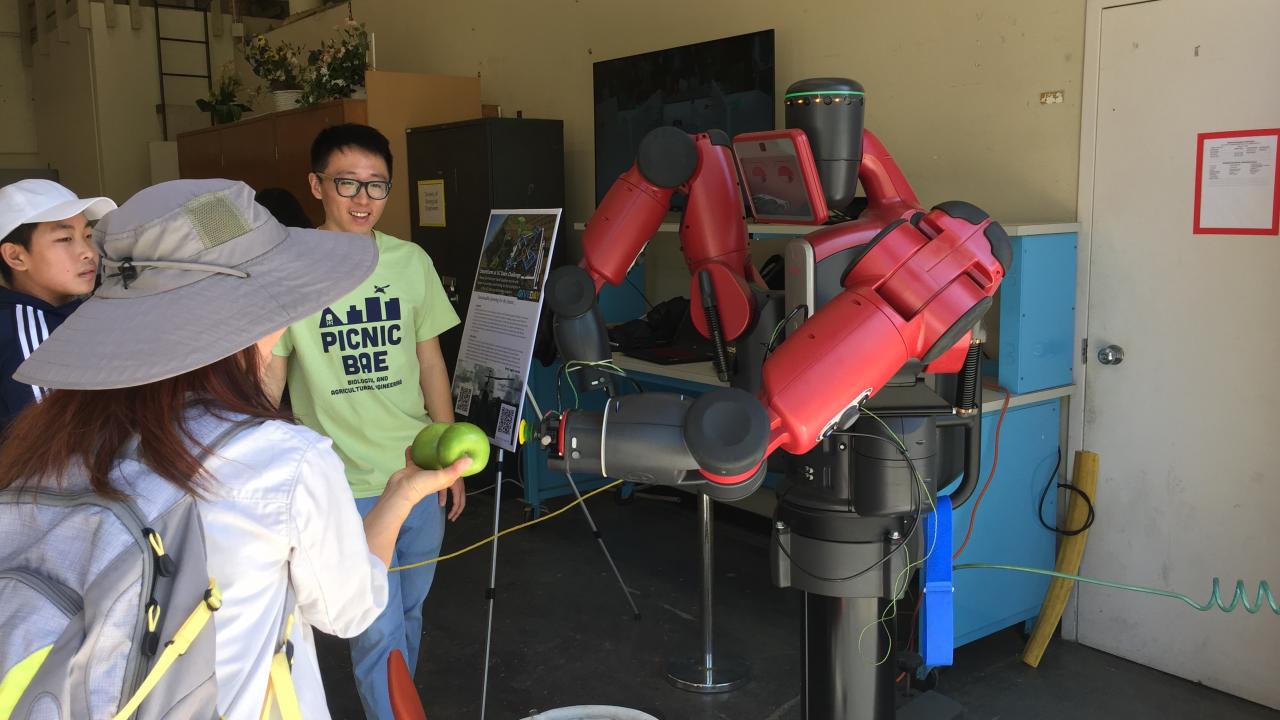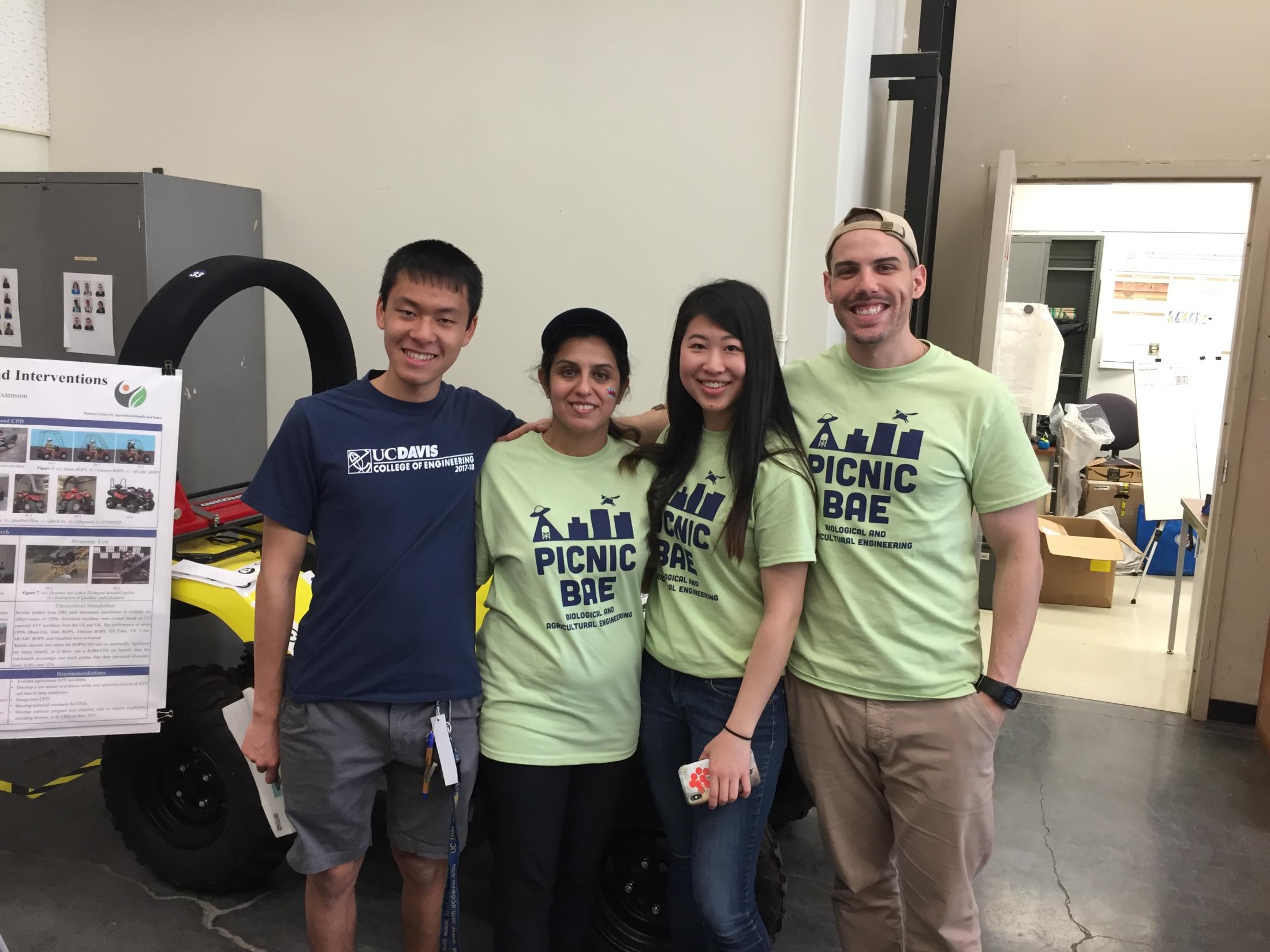 Each year, departments have a chance to win awards for the floats and exhibits they present for Picnic Day. This year, the Department of Biological and Agricultural Engineering received an exhibit award for New Frontiers in Innovation.
This award goes to an Exhibit with the coolest advancement which may cause enchantment!
The exhibit takes a coordinated effort among faculty, students, and staff to set up the exhibit beforehand, help out during, and clean up afterwards. It is no small task and most volunteers were there for more than two hours.
The exhibit was one of only five exhibits to win an award this year. To see all the exhibit and parade awards, please click here.
Congratulations to all those involved on a job well done!
Category