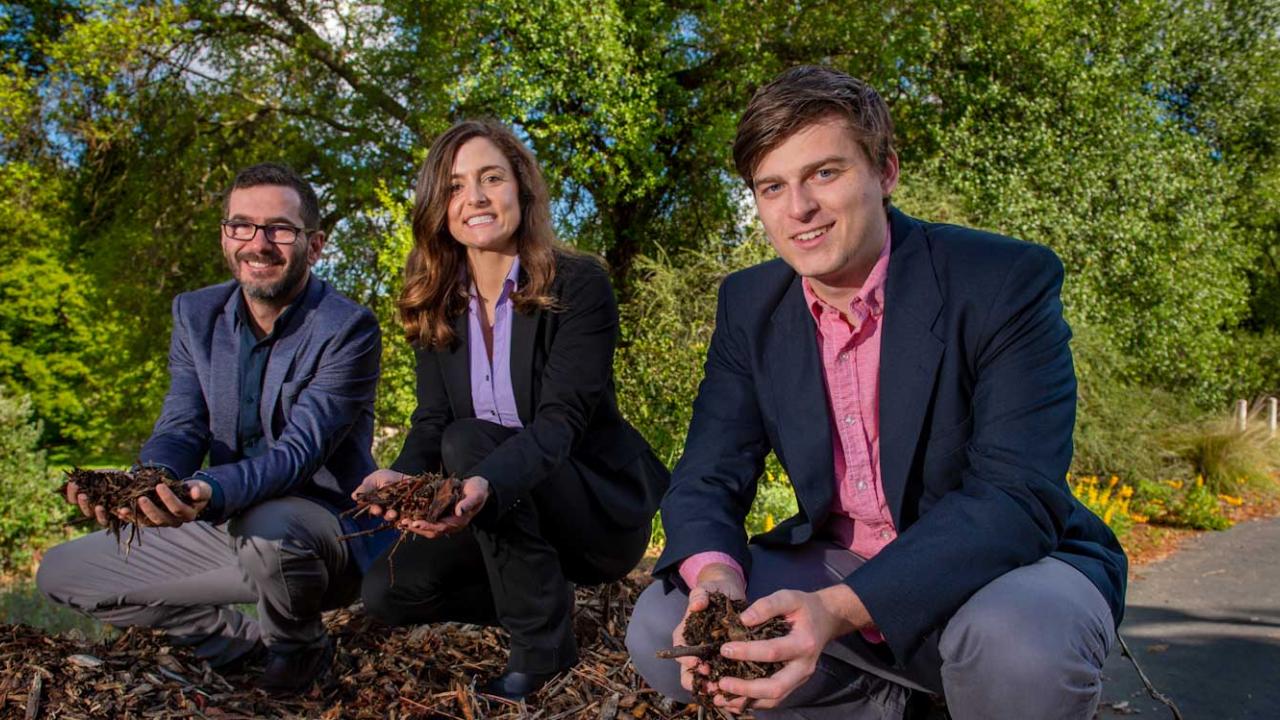 Congratulations to Biomilitus, a team comprised of BAE grad students, a BAE researcher, and a Department of Entomology grad student student, for winning big in the UCDavis Big Bang! Business Competition.  The team won six awards at the competition, including the People's Choice Award, $7,500; the Central Valley Innovation Award, $10,000; the Food, Ag + Health Innovation Award, $3,000; two prizes totaling $1,500 in a Little Bang! competition; and in-kind services from the UC Davis-HM.CLAUSE Life Science Innovation Center.  
Biomilitus's business is developing the use of agricultural by-products to produce insects as nutrient-rich ingredients for feed in the poultry and aquaculture industries. Team members are Lydia Palma, Ferisca Putri and Matthew Paddock, all students in biological systems engineering; Trevor Fowles, a student of entomology; and researcher Jesus Fernandez-Bayo.
Watch their pitch at https://www.youtube.com/watch?v=rNz-3BNsNqQ, and learn more about Biomilitus at their website.
Category