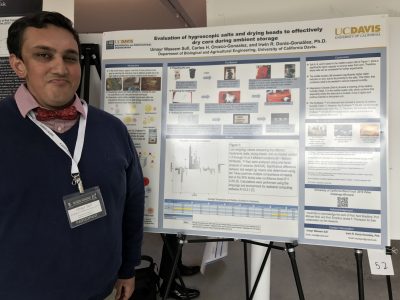 Undergraduate student Umayr Sufi won an invitation to the prestigious National Collegiate Research Conference, whose mission is building an interdisciplinary research community among undergraduate students, and promoting undergraduate research.
The Harvard College Undergraduate Research Association (HCURA) selected Umayr to attend the 2017 National Collegiate Research Conference (NCRC) held Thursday January 19 through Saturday January 21, 2017 at Harvard University.
He was up against some tough competition, as his invitation made clear:  "The application process this year was extremely competitive as we received a large number of impressive applications from many talented and highly qualified individuals, and our executive board and faculty review committee faced the difficult challenge of selecting fewer than 200 undergraduates across the United States and several other countries. Your acceptance speaks to your outstanding accomplishments and potential as an aspiring scholar and researcher."
Congratulations Umayr!
Category