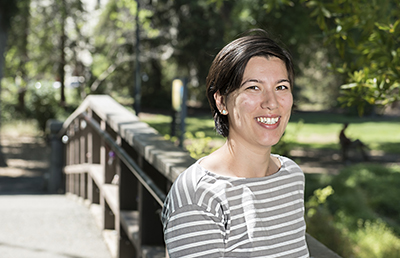 Congratulations to BAE grad student Lauren Jabusch, who was selected to participate in the UC Davis Graduate Studies 2017-2018 Professors for the Future program.  Her selection was based on a number of factors such as academic performance, leadership potential, the desire to serve the needs of your fellow students and interest in participating in the graduate and postdoctoral education process.
 As a Professors for the Future fellow, she'll receive a monetary stipend, and she'll participate in all program sponsored activities throughout the year, enroll in the Seminar on College Teaching, enroll in the Ethics and Professionalism course, attend monthly meetings, and complete a project which was outlined in her application.
A formal presentation describing the results of her project will be given at the end of the program.
Well done Lauren!
Category