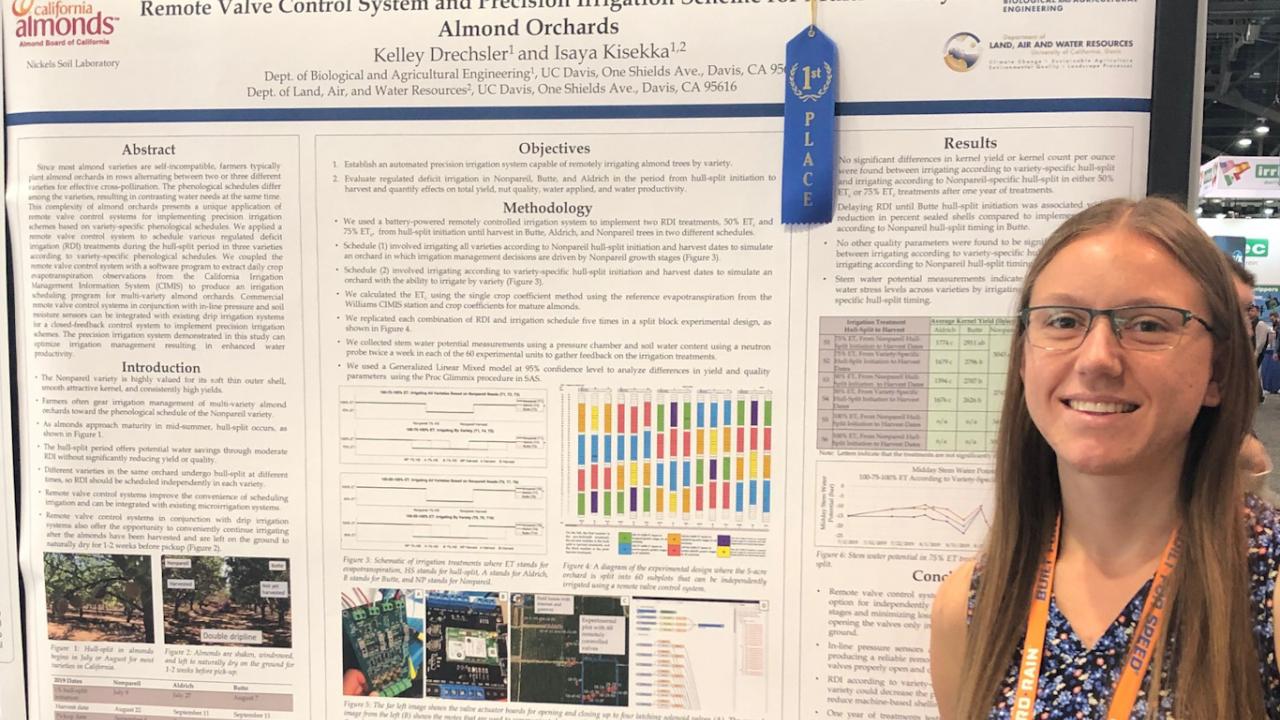 Congratulations to PhD candidate Kelley Drechsler, who won first place in the student poster competition at the 2019 Irrigation Association conference in Las Vegas!  Kelley's poster focused on a remote wireless valve control system for irrigating almond orchards by variety. Her work is currently funded by the almond board of California.
The 2019 Irrigation Association conference  was co-located with the National Ground Water Association and the American Rainwater Catchment Systems Association.
An active member of the Biosystems Engineering Graduate Group, Drechsler conducts advanced research on precision irrigation management for young and mature almond orchards.  She is investigating how to precisely, and independently irrigate different varieties in an orchard without interfering with harvest activities and offset growth stages of the different almond varieties.
View Drechsler's poster, titled "Remote Valve Control System and Precision Irrigation Scheme for Multi-Variety Almond Orchards" in full here.
Category