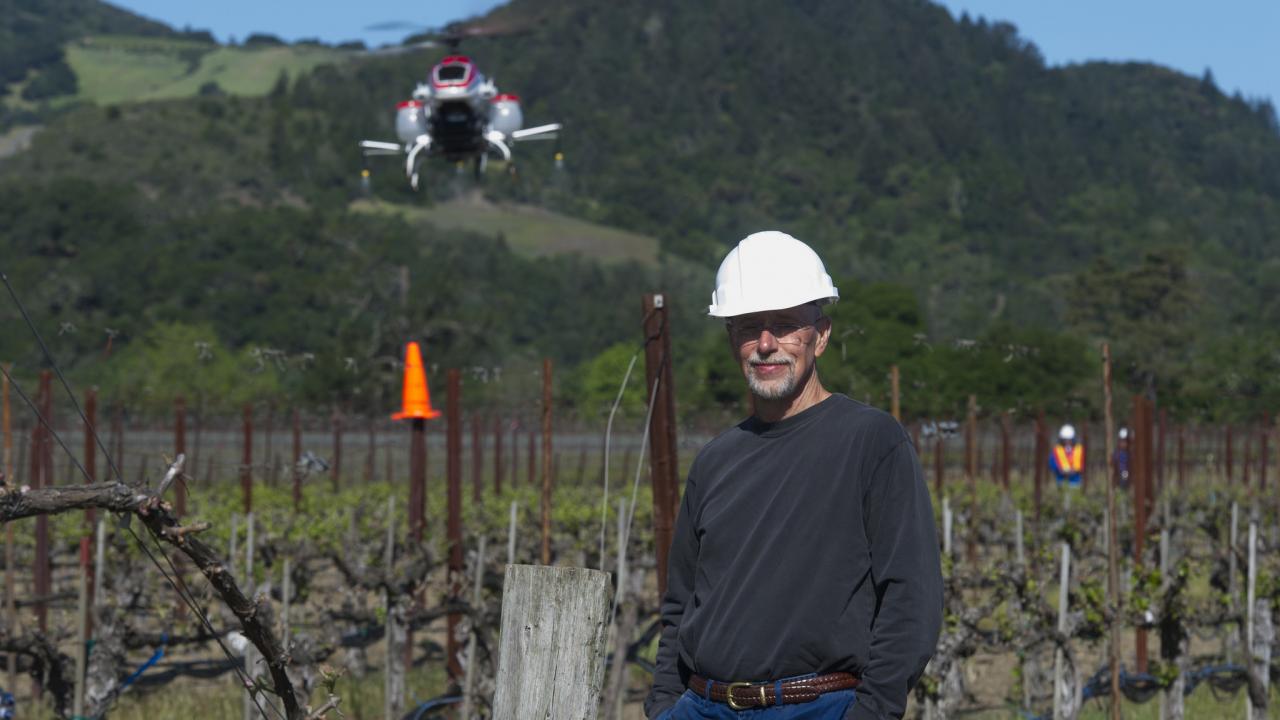 D. Ken Giles, professor and Vice Chair for the Department of Biological and Agricultural Engineering, has been recognized as a Fellow by the National Academy of Inventors (NAI).
The NAI Fellows Program was founded to honor inventors from around the world who have made a significant and tangible impact on "quality of life, economic development and the welfare of society."
"I'm very grateful to be honored by the NAI and appreciative for the collaborators and students that make my work so enjoyable," said Dr. Giles. "I'm also pleased to know agricultural engineering and the contributions we make are recognized."
Dr. Giles is considered a global leader in agricultural chemical application. His research into spray applications such as pesticide spraying and industrial spray coatings have been highly influential in the field. Additionally, he has researched the reduction of "spray drift" and environmental contamination from chemical applications.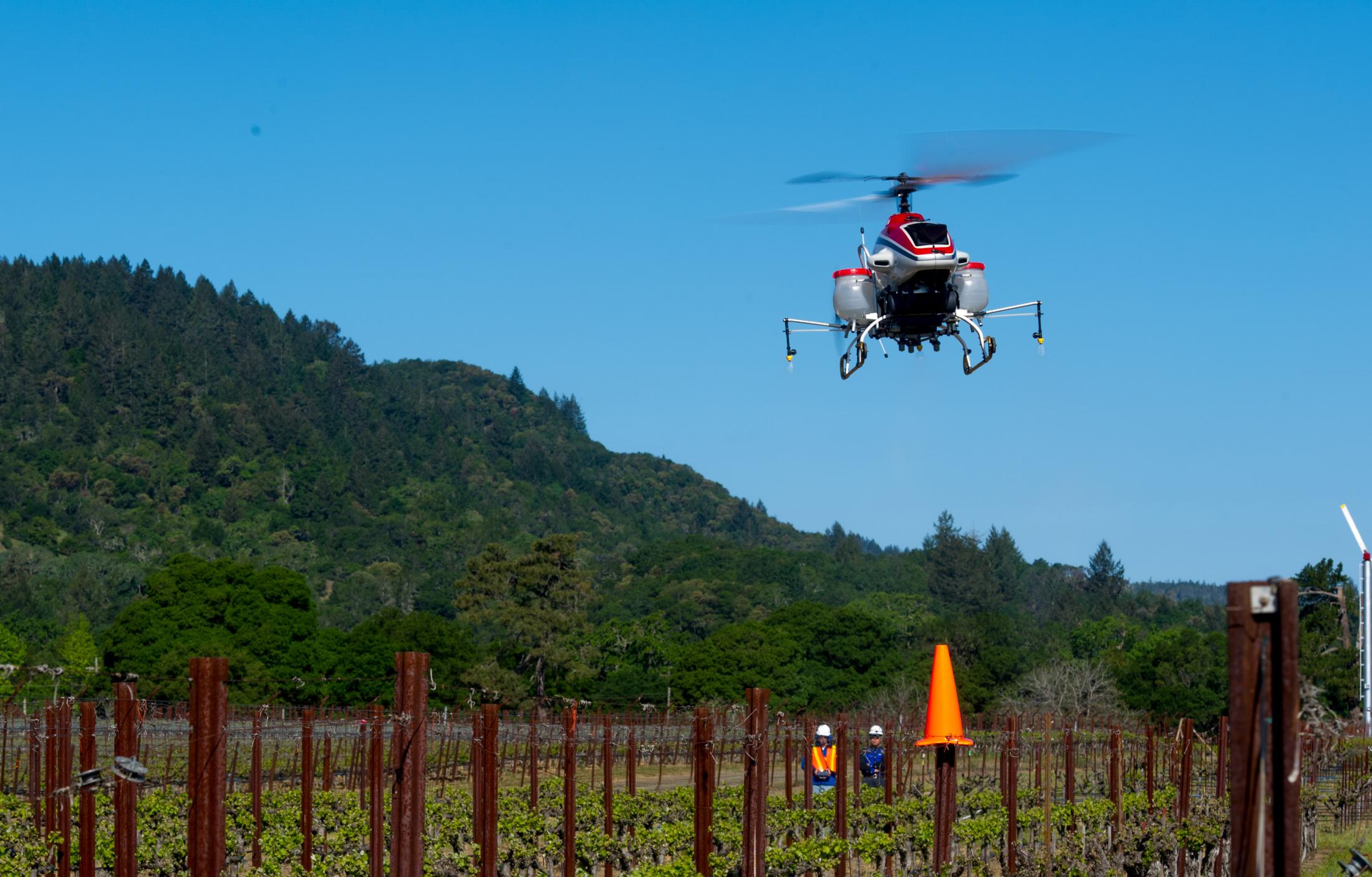 One of his recent major accomplishments is new technology used for mobile spraying systems. His pulse-width modulated, solenoid-actuated spray nozzles revolutionized the chemical application process. These nozzles make it possible to deliver the correct amount of spray on a site-specific basis thereby maximizing efficacy and minimizing off-site impact.
Another notable invention of Dr. Giles can sometimes be seen by looking up. As one of only a few researchers to receive FFA clearance, Dr. Giles and his fellow researchers developed a remote controlled helicopter, about the size of a motorcycle, that collects valuable data about spray applications in California. The data collected will help inform decisions about the effectiveness of future unmanned flying remote-vehicles using spray applications in California agriculture.
Dr. Giles joins a prestigious group of 912 current Fellows from over 250 organizations worldwide. Of the Fellows inducted up to 2017, "Collectively, the Fellows hold more than 32,000 issued U.S. patents, which have generated over9,400 licensed technologies and companies, and created more than 1.3 million jobs."
The induction ceremony in April 2019 will take place at the Space Center Houston in Houston, TX. Congratulations to Dr. Giles on this recent achievement in a prolific career.
Category