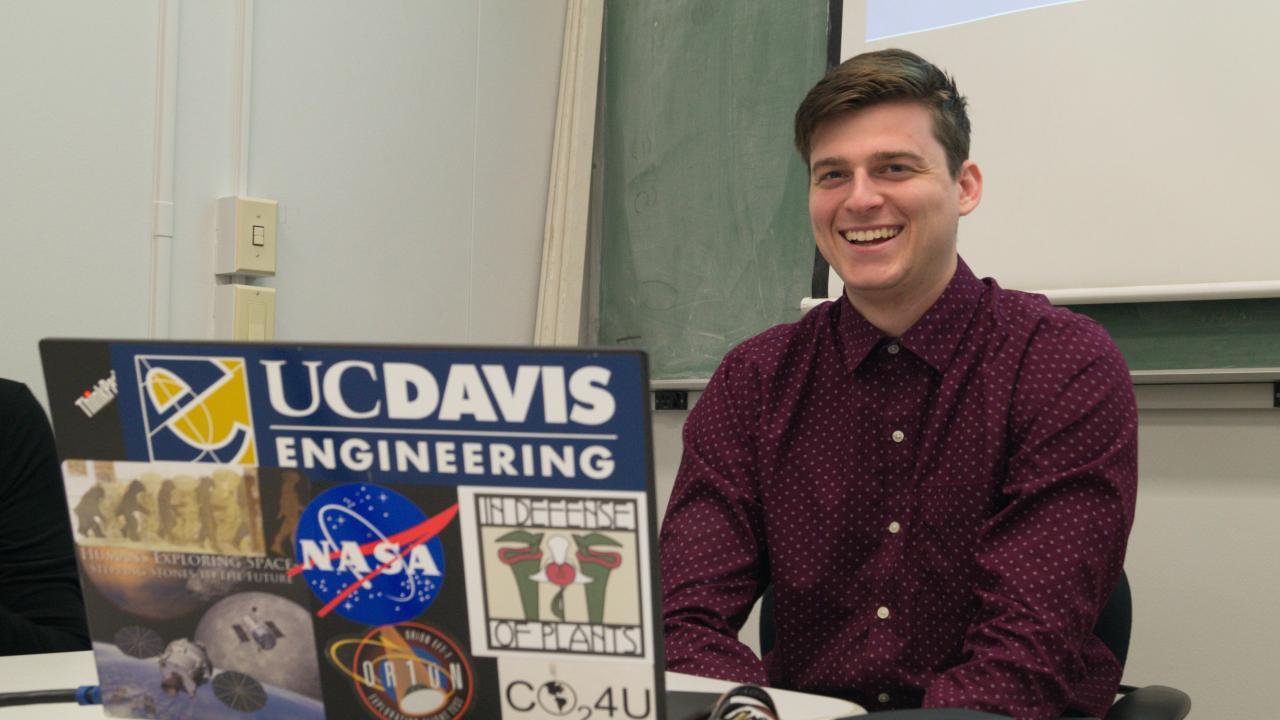 The Department of Biological and Agricultural Engineering at UC Davis wrapped up its Fall Quarter Seminar Series with a presentation by current master's candidate, Matthew Paddock. After a brief introduction by the Dean of the College of Engineering at UMass Dartmouth and BAE adjunct faculty member, Dr. Jean VanderGheynst, Matthew discussed research he recently conducted on treating wastewater with microalgae.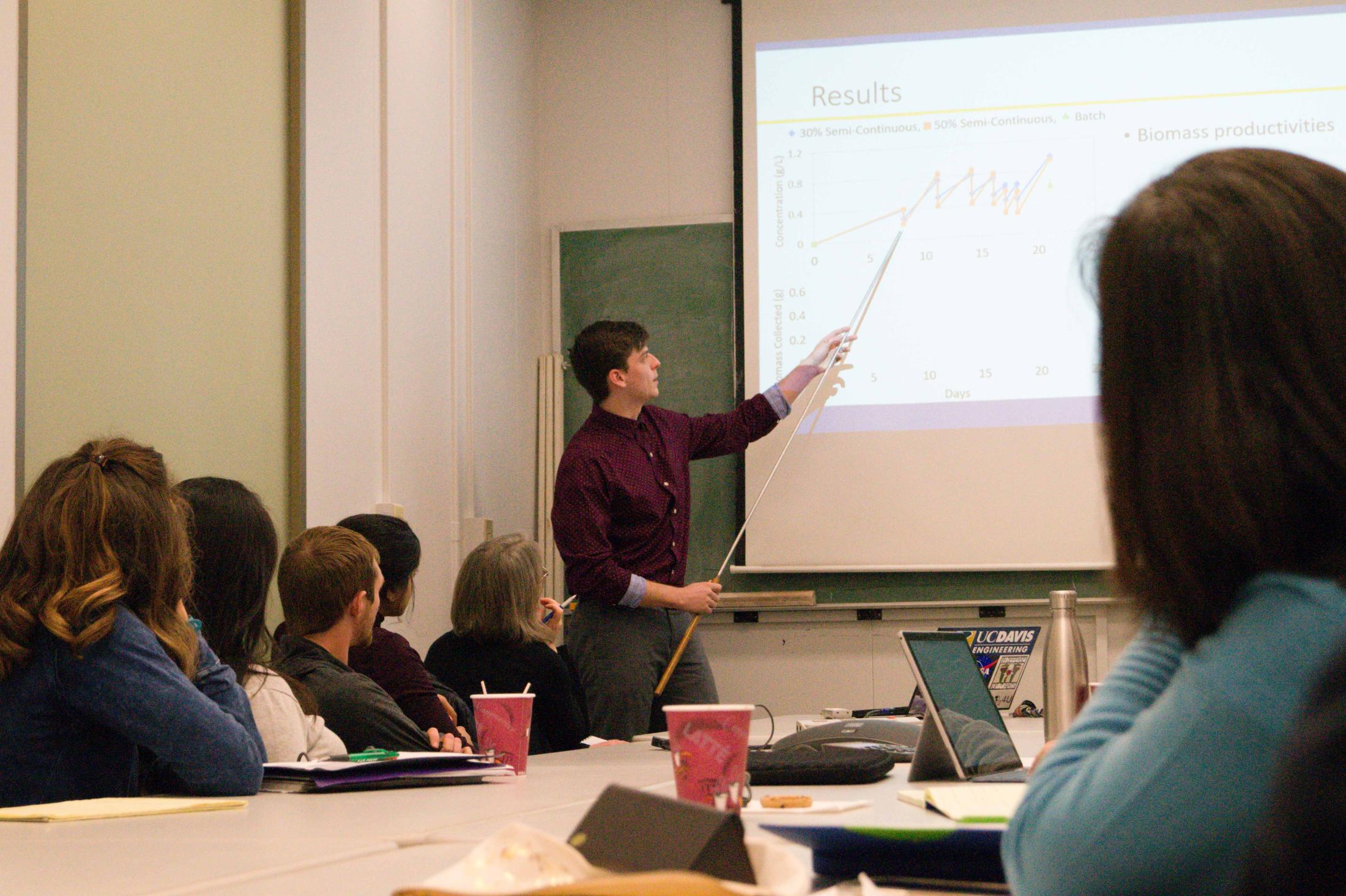 The idea of using microalgae as a means of treating wastewater and creating biofuels has grown in popularity over time. The technology to accomplish this, however, is still under development and much research is needed. Researchers, such as Matthew and Dr. VanderGheynst, are working towards better understanding the feasibility of such processes and technology.
During the presentation, Matthew explained that "Global energy production relies on fossil fuels." In the long run, fossil fuels will no longer be an effective source of energy production.
"Microalgae is a possible solution," Matthew continued, "There are lots of benefits but also problems such as cost. Cost reduction is very important."
In his research, Matthew used microalgae to treat wastewater in a variety of situations and then evaluated the water after treatment. By doing so, he was able to see how effective the microalgae was or wasn't.
One of the most important aspects of his research was describing the complexity of the process involved in treating wastewater with microalgae and creating biomass for bioenergy. He was able to do just that. Through his research it is evident that it there are "very complex interactions" in the system between the microalgae, wastewater, and other microorganisms. And, because of his research, some of those complexities are now able to be better understood by researchers.
The seminar series will continue in the new quarter.
Category