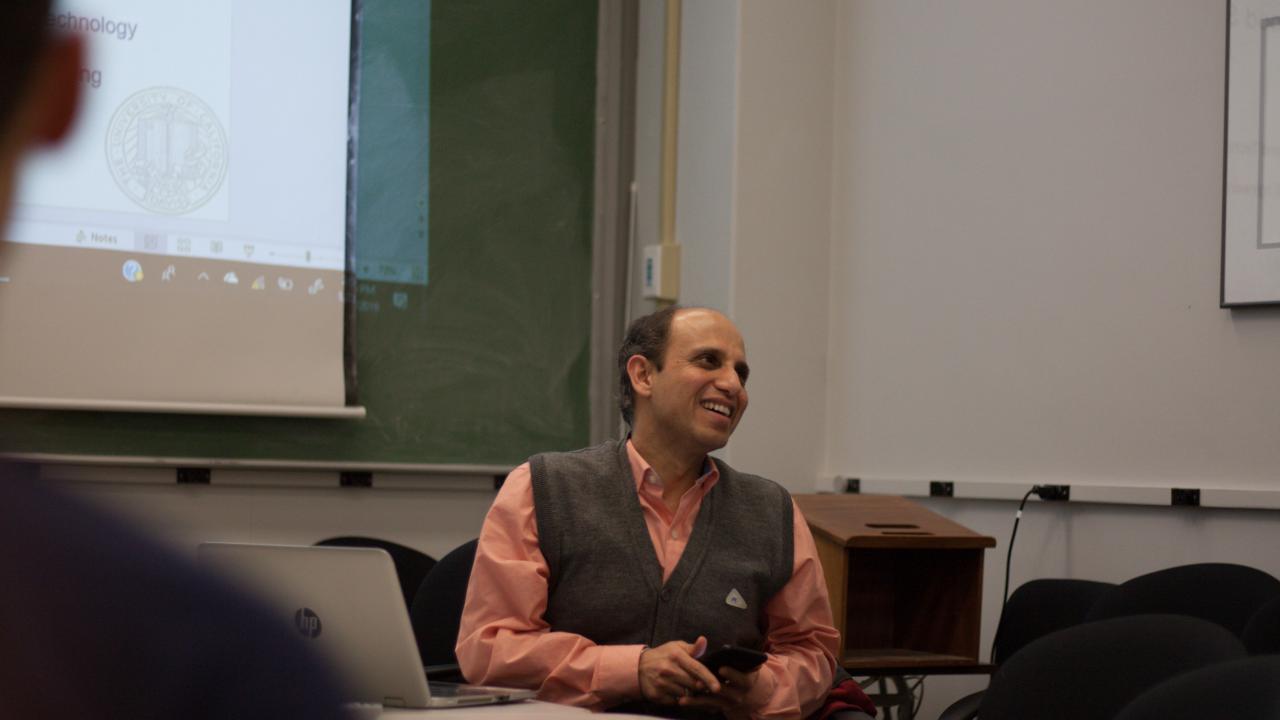 There are clues about how to preserve food and keep it safe that based on nature inspired approaches if we look hard enough for them. Professor Nitin, in the latest in the Biological and Agricultural Engineering Winter Quarter Seminar Series, discussed this topic and how he has applied it in his work.
Professor Nitin started off with a carrot. A simple food that leaves questions unanswered when one takes the time to look more closely at it.
Professor Nitin described some of his questions:  Why do carotenoids in a carrot last so long in the refrigerator but, if it is turned into juice, begins to deteriorate quickly?
The answer, like the structure of the carrot itself, is more complex than it initially seems. Nature, unlike many lab created materials, is in-and-of-itself complex. The carotenoids in a carrot are protected within a complex network of layers and cells.
"We are in the process of building a carrot," Professor Nitin said, "using 3D printing." He plans to build the very tissue of a carrot in order to further study its ability to preserve.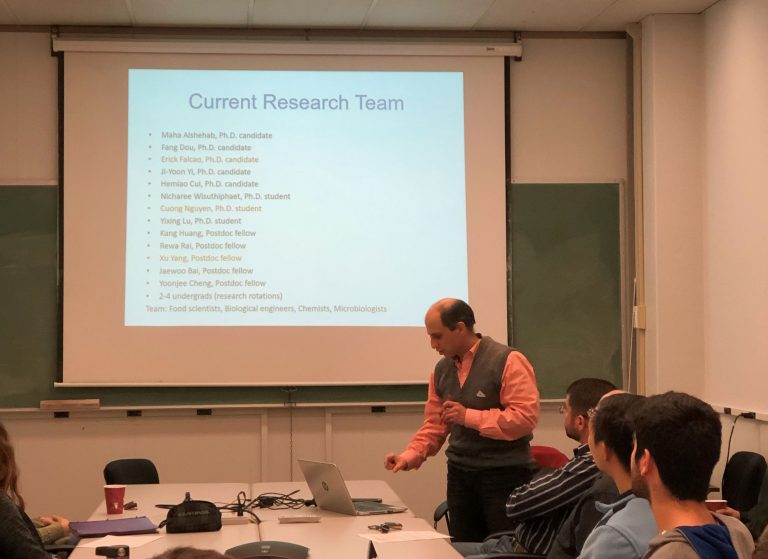 By using the blueprint of nature, Professor Nitin hopes to improve food stability without the use of preservatives, an effort that would be the culmination of a decade of research.
Professor Nitin then went on to discuss food safety.
"High energy techniques for preserving produce are not workable at scale for many minimally processed foods," he explained.
So, he and a graduate student looked to nature. By using a combination of light and mixed farming, nature has a way of preserving produce for days or sometimes months in every forest around the globe.
Of course, waiting hours or days for produce to naturally preserve is also not sustainable in the real world. As a solution, he and his graduate student decided to try applying synergistic antimicrobial. Combining curcumin with light caused a significant reduction in antimicrobial activity. This lead to, a "diverse class of food grade compounds which presented antimicrobial synergism with light," Professor Nitin explained.
It was evident by the end of the seminar that there are many areas in which nature can inform our decisions within the laboratory. And, it is also evident that the possibilities are nearly endless when it comes to searching for clues in nature.
Category
Tags