Professor Testifies on National Opportunities to Leverage AI in Agriculture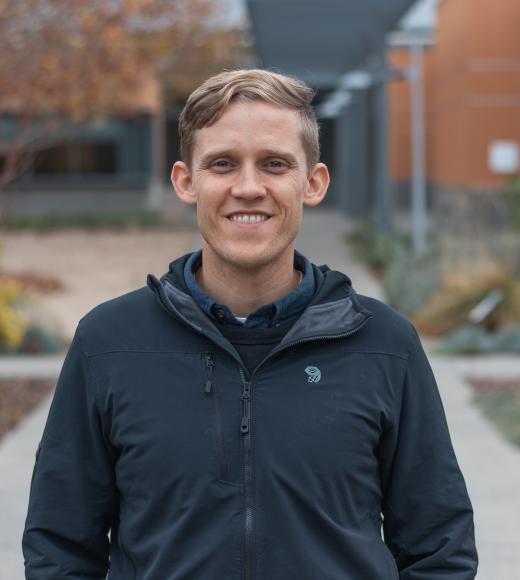 An interest in harnessing the benefits of AI in agriculture, like automating weed detection and optimizing irrigation, while addressing the issues it presents, such as workforce stability and data privacy concerns, was the driving topic of the U.S. Senate Committee on Agriculture, Nutrition, and Forestry's hearing entitled "Innovation in American Agriculture: Leveraging Technology and Artificial Intelligence," held earlier this week. 
Mason Earles, assistant professor in the University of California, Davis, Departments of Biological and Agricultural Engineering and Viticulture and Enology, provided the opening testimony to the senate committee. Earles spoke to the benefits of AI in agriculture and highlighted the need for continued funding in national institutes focused on researching its opportunities, applications and impacts in food and agricultural systems.  
Earles is a co-principal investigator and agricultural production cluster lead for the USDA-funded AI Institute for Next Generation Food Systems, or AIFS, which builds AI for a healthier, more sustainable planet, from farm to fork.  
"Imagine if AI could bring together genomic and sensor data to uncover molecular patterns to enable plant breeders to discover more flavorful and nutritious strawberries," Earles said.
"Now, imagine those same strawberries growing in a field where hundreds of cheap, paperclip-sized soil sensors are measuring nutrient and water stress and wirelessly sending data to a drone that flies overhead each day." 
Earles continued the example, describing how the strawberries' processing facility could use AI to rapidly process water samples to rule out pathogens or how a consumer could use a smartphone to estimate the macro- and micronutrients of each fruit. 
"We see ourselves [the institute] as one of the world's leaders in research, development and commercialization of such novel open-sourced AI-based solutions in food and agriculture," he said. "We do this through a three-pronged strategy of multidisciplinary science, industry engagement and workforce development." 
AIFS is one of five currently funded national AI centers. In his testimony, Earles argued that these centers need continued or expanded investments from the government to meet emergent industry needs and maintain the country as a global leader in agricultural innovation. 
Earles also discussed how there needs to be a greater effort to create visible pathways for computer science students to enter the agricultural and food sector, explaining that very few of these students enter the industry. 
"I believe that this is how we will accelerate more research innovation and industry collaboration," he said of further investments into AI institutes, "and create a wider funnel for motivating more computer science and engineering students to solve the big challenges in the agricultural sector via AI and new technology." 
Earles' testimony followed the AIFS presentation for the National Science Foundation-hosted AI Hill Day, where AIFS showcased how to accelerate solutions in food systems with AI to congressional staffers and elected representatives, at Capitol Hill on September 19. 
Watch Assistant Professor Mason Earles' introduction and testimony, beginning at 6:41.
Primary Category
Secondary Categories