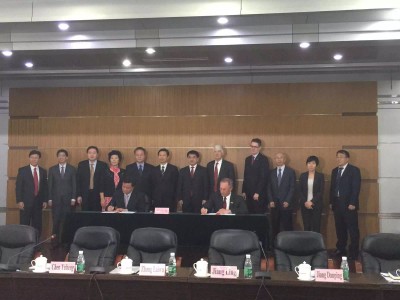 Officials from the city of Zhuhai, China, and the University of California, Davis, signed a memorandum of understanding on May 26 to establish the World Food Center-China.
The WFC-China will be the central office for coordinating research and training activities in food safety for various Sino-U.S. Joint Research Centers across the country. A facility for the center is being developed in a newly created economic zone in Zhuhai's Guangdong province, a region known for its technology industry, economic vitality and proximity to Hong Kong.
"China has placed a very high priority on improving the safety of its food and restoring confidence in consumers here and around the world," said Roger Beachy, executive director of the UC Davis World Food Center. "We will measure success by the reduced incidence of unsafe foods in China in coming years."
Zhongli Pan, an adjunct professor in Biological and Agricultural Engineering, will serve as the center director.
Read more about this at the World Food Center website, and on UC Davis News.
Category