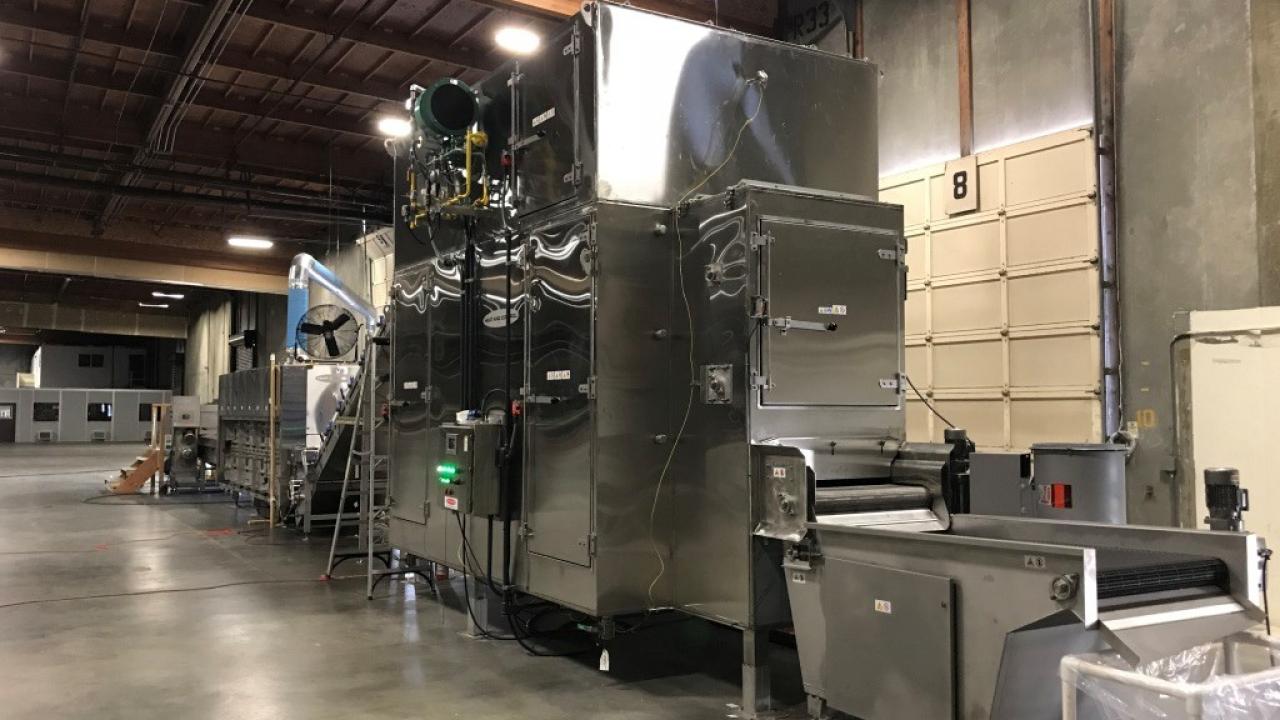 Earlier this month, ASABE announced the winners for this year's 2019 AE50 awards. Among them is the SAUNA Food Waste Nutrition Conversion System produced by Treasure8 of San Francisco. Sponsored by ASABE's Resource Magazine, the AE50 awards are given to top innovative products sold in the previous year.
The technology used in the system is based on Novel Infrared Blanching and Infrared Drying Technologies for Food Processing developed in Dr. Zhongli Pan's Lab in the Department of Biological and Agricultural Engineering.
After licensing and commercializing the technology, Treasure8 developed a completely new drying system.
"The system produces fruit and vegetable based healthy, crispy snacks. It uses up to 72.6% less energy than frying and up to 82.5% less energy than freeze drying," said Dr. Pan.
According to Treasure8's website, "Our main, of three, food drying systems, is a novel and new form of dehydration that is energy and time efficient, naturally preserves practically all micronutrients, flavors and color of fruits, vegetables, tubers and fungi and shrinks them into nutritionally dense food stuffs—within one hour." Additionally, the system uses upcycled, imperfect produce and preserves more micronutrients than other forms of dehydration.
The SAUNA Food Waste Nutrition Conversion System will also be featured in an upcoming Resource magazine. The award ceremony will take place on February 12th, 2019 at the ASABE Agricultural Equipment Technology Conference.
Congratulations to all the AE50 award winners, especially Treasure8's SAUNA Food Waste Nutrition Conversion System and Dr. Pan.
Category
Tags