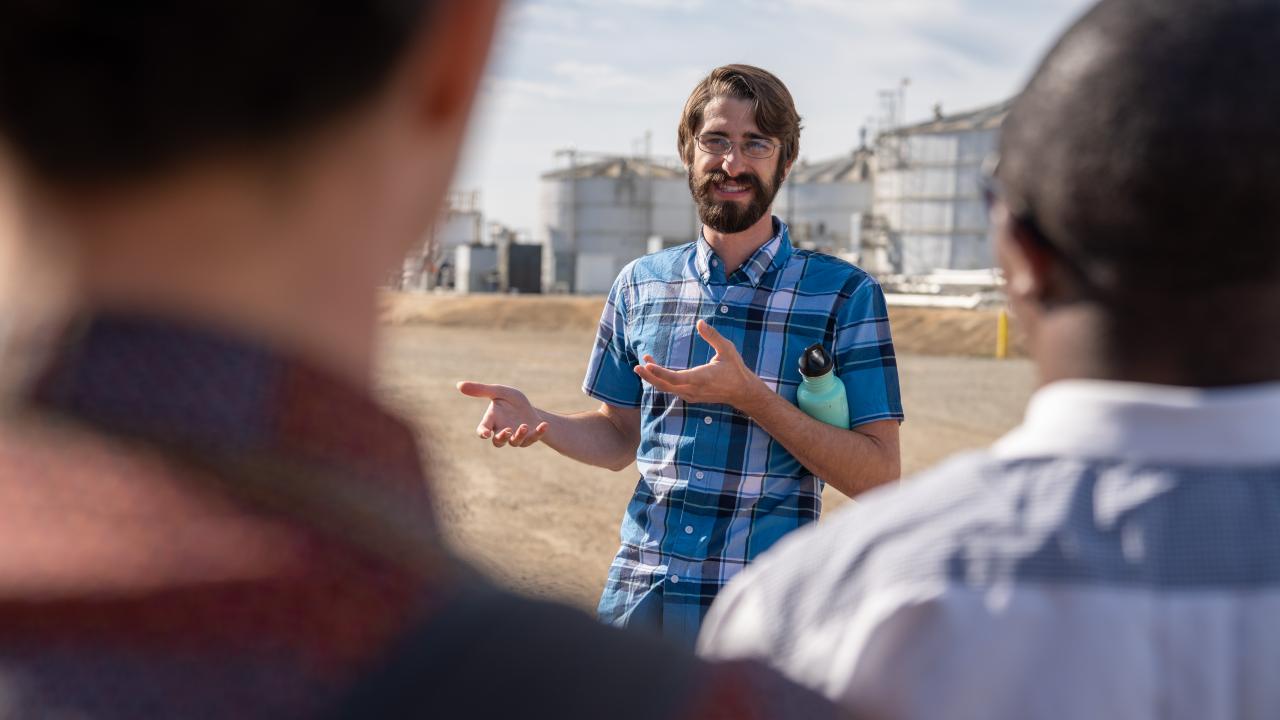 Tyler Barzee, a Ph.D. candidate in Biological Systems Engineering, is one of the BAE department's highly active graduate students, skillfully balancing his education, research, hobbies and involvement in the campus community.
Tyler works in Professor Ruihong Zhang's lab to process leftover organic matter from anaerobic digesters. During anaerobic digestion, food waste and manure are digested by microorganisms to produce gas for renewable energy. What's left over is this thick, sludgy liquid called digestate that still contains nutrients like nitrogen, phosphorous and potassium.
Digestate can be used as fertilizer to grow crops, but it's difficult and expensive to transport because the substance is over 90% water, and over-application in one area could lead to pollution. Digestate can also be a fertile nutrient source for microalgae, which can not only clean up the liquid, but also produce lipids and proteins that can be used to make biofuels or other products. Tyler works to concentrate these nutrients to ease transport and investigate how digestate products work for growing things like tomatoes, corn and microalgae.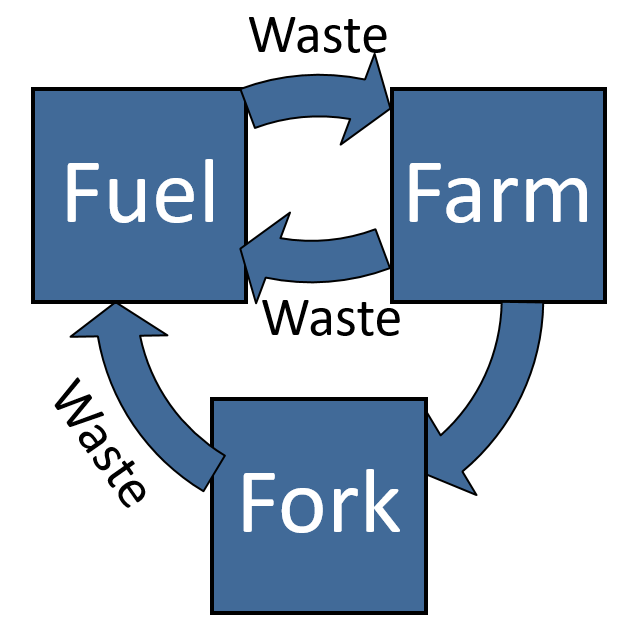 "We're trying to think about organic waste in a circular fashion," he said. "We can use anaerobic digestion to make food we don't eat into renewable energy, which is much better than throwing it away in a landfill. Now we're trying to figure out how to complete the cycle and make the waste from that renewable energy into more valuable products that can be used to fertilize crops."
Tyler received his B.S. in Biosystems Engineering from Clemson University, where he became interested in sustainable management of "misunderstood resources," such as peach pits. He was drawn to UC Davis by a video of Professor Zhang talking about the campus' Renewable Energy Anaerobic Digester (READ), which converts organic waste from the Dining Commons into renewable energy and fertilizer. "I was totally amazed to see UC Davis taking the lead and investing in this kind of technology," he said.
Since coming to campus, Tyler has been extremely involved with the BAE Graduate Student Association. When Tyler became president in his second year, the association was just getting off the ground. He became a driving force in its revival, organizing both social and professional events for BAE graduate students to get to know each other and make professional connections. "I'm really proud of that organization and how far it has come in such a short time," he said.
For the past three years, Tyler has also been a UC Carbon Neutrality Initiative (CNI) fellow. Through this program, he works with the campus' Office of Sustainability to engage student organizations about sustainability in an effort to make the UC system carbon neutral by 2025. He has collaborated outside his field on multiple occasions and even led a panel on environmental sustainability for the Students for One Health Club and School of Veterinary Medicine. "I realized that there's all these places where I can have input," he said. "It turned out that my experience as an engineer was valuable to them."
In his spare time, Tyler is a devout classical guitarist. He regularly performs in recitals and guitar ensembles, attends concerts and interacts with musicians around Davis. "I made a pact with myself that if I studied engineering, I would still pursue my music interests," he said. "It exercises this whole other part of me and it helps keep me sane in a lot of ways."
Tyler will finish is Ph.D. in fall 2019 and continue working with Professor Zhang as a postdoctoral researcher. He hopes to stay in academia and become a professor one day while continuing to solve problems in sustainable waste management.
Category
Tags