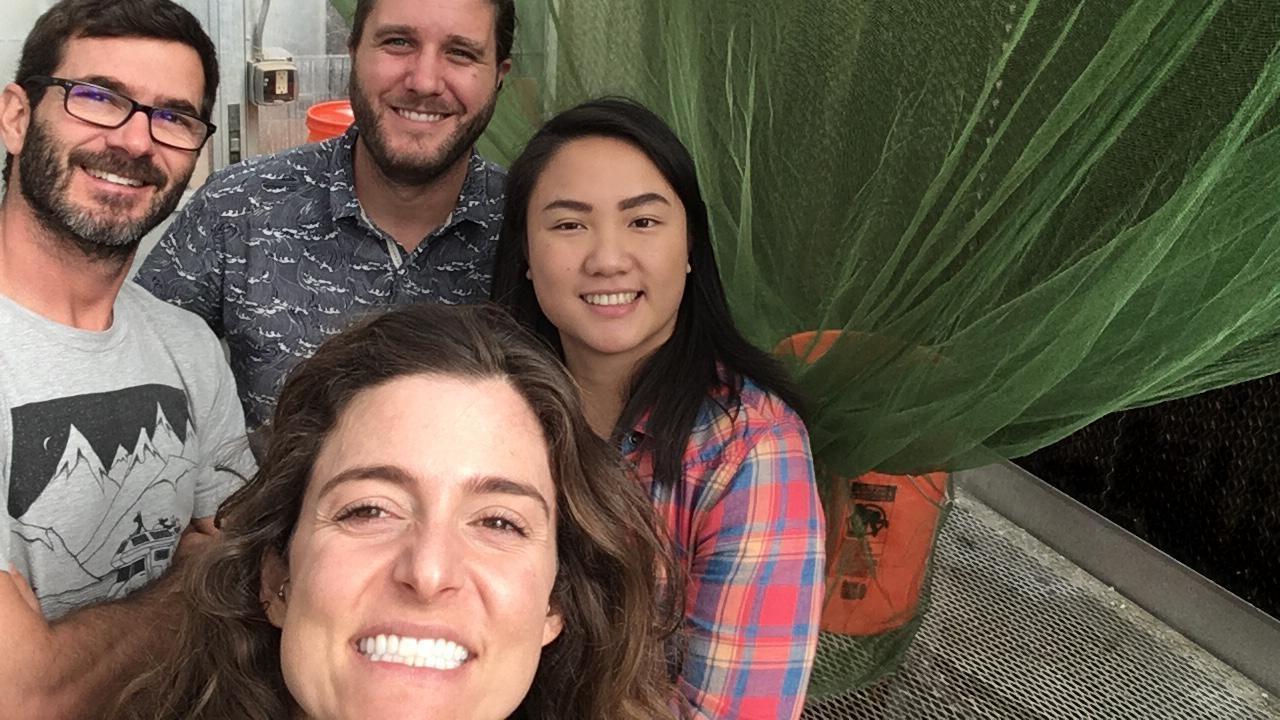 A new startup out of the UC Davis biological and agricultural engineering (BAE) department has developed an award-winning system that uses insect larvae to produce animal feed with less land and a smaller carbon footprint. Fresh off success in UC Berkeley's 2020 Big Ideas competition and UC Davis' 2019 Big Bang! Business Competition, BioMilitus is poised to use their lab-based research to make the planet more sustainable.
"We are keeping waste out of the landfill and feeding the population—helping solve two of the biggest problems of the century," said co-founder and biological systems engineering Ph.D. student Ferisca Putri.
Two Birds, One Larva
Studies predict a 70% increase in food demand by 2050. This is a problem because producing meat and dairy requires quality animal feed, and quality animal feed is produced by growing corn, soy and fish, which take up a lot of land and water that will be needed to produce human food. At the same time, landfills continue to release greenhouse gases into the atmosphere and face increasing regulations to reduce disposal of organic wastes.
BioMilitus' solution to both problems is to use black soldier fly larvae. The larvae are good sources of protein and nutrients, so they can be harvested and turned into high-protein feed that can be customized for different animals. They also reproduce quickly and need significantly less space to grow than a crop like corn, making it a much more efficient system. Feeding them is also a waste management solution.
"They eat all organic waste streams and they eat them very fast," explained co-founder and BAE assistant professional researcher Jesús Fernández-Bayo. "They are also not pathogenic and are not a pest, so they will only eat waste and stay in the same place."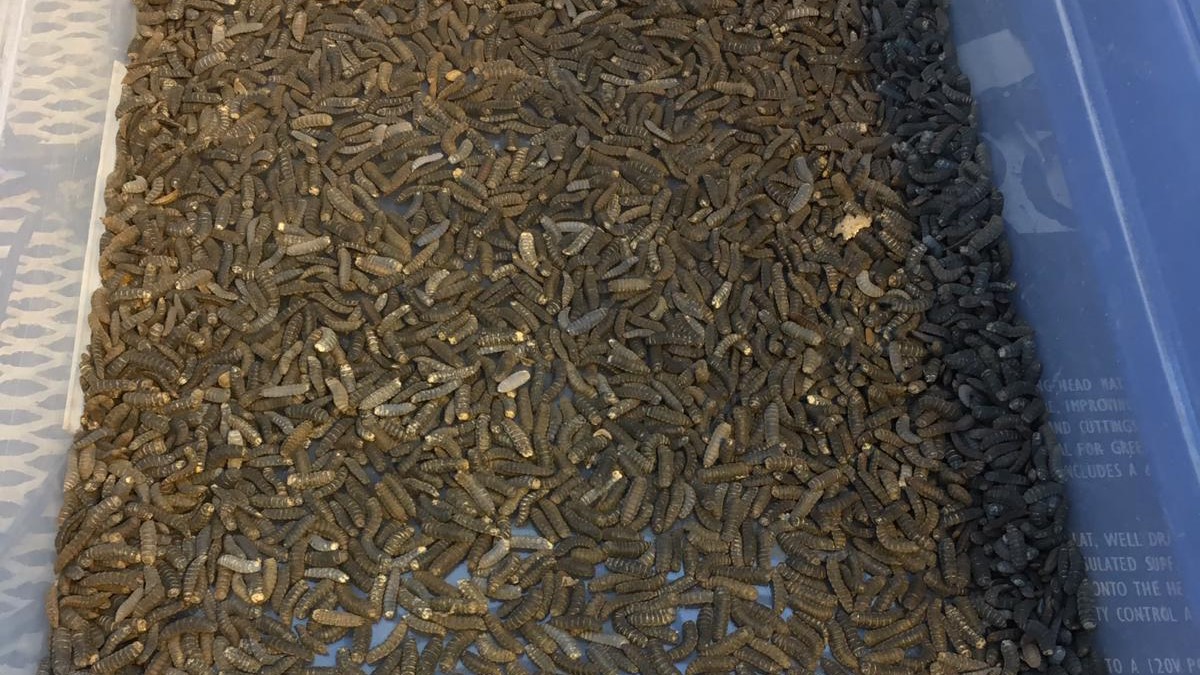 Competition Success
BioMilitus was co-founded by Fernández-Bayo, Putri, biological systems engineering Ph.D. student Lydia Palma and entomology Ph.D. student Trevor Fowles. Fernandez-Bayo, Putri and Palma met in BAE adjunct professor Jean VanderGheynst's lab while studying larvae that could digest almond by-products. They began collaborating with Fowles because he was studying the same problem from an entomology perspective.
After two years of working together, VanderGheynst encouraged them to "see if the idea could make money," so the team entered UC Davis' 2019 Big Bang! Business competition. They walked away with multiple prizes, $25,000 and momentum to start their business.
"Doing this sort of competition encourages you to break out of your routine and see if your research can make money," said Putri. "It's also a good stepping stone if you're ever thinking of becoming an entrepreneur."
On the heels of that success, the team decided to apply to another competition, UC Berkeley's Big Ideas contest, which looks for business ideas with a social impact. After an eight-month process, the team was named one of seven grand finalists out of over 400 applications, receiving $10,000 and a chance to participate in an in-person pitch day for an additional $10,000 grand prize.
"Winning gave us the motivation to keep going," said Fernández-Bayo. "Seeing people who know a lot about business believe in our idea and give us feedback is recognition of the work that our team is doing."
The next step is to build a sustainable business. The team has met with tomato producers in Yolo County with the hopes of processing their pomace, and they are actively exploring other partnerships in the region, including the almond industry, which funded their original project. Putri also says the team plans to launch online sales on their website by the end of the year.
As they navigate this next chapter for their business and balance their professional and entrepreneurial lives, the BioMilitus team is thrilled to know that the business world, VanderGheynst and the BAE department all have their backs as they try to change the world with their big idea.
"We are lucky to be in a department that has been very supportive of our ideas," said Fernández-Bayo. "They're always there for us."
Category