Alireza Pourreza Receives Outstanding Young Alumnus Award for Contributions in Agricultural Field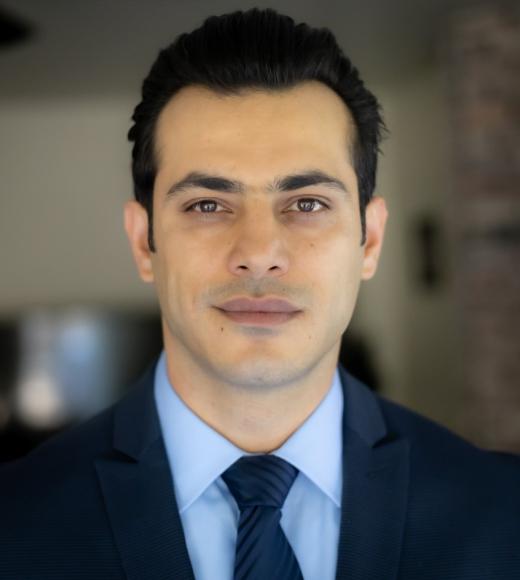 Alireza Pourreza, assistant professor of biological and agricultural engineering and director of the Digital Agriculture Lab at the University of California, Davis, was recognized earlier this year as an Outstanding Young Alumnus by the University of Florida's Department of Agricultural and Biological Engineering.  
The award honors alumni "who have excelled in his or her chosen field or … performed outstanding service for the profession." Pourreza, who earned his Master of Science degree and Ph.D. from the University of Florida Insititute of Food and Agricultural Sciences, or UF/IFAS, is making monumental strides at the intersection of ag and tech as the director of the Digital Ag Lab.  
For example, the lab's virtual orchard project, which uses drone imaging data to create 3D models of entire orchards in virtual reality, helps growers predict how much their crops will produce, while hyperspectral imaging, a sensing tool developed by the lab, captures wavelengths that humans can't see and can show detailed information on an individual plant, including whether it is sick.  
Pourreza and his team also created an orchard sprayer attachment called a spray backstop that prevents pesticides from polluting the air around where they are sprayed onto crops. The wide, umbrella-like mechanization can help protect the environment by keeping the toxic droplets out of the air.  
Pourreza is a full member of the Club of Bologna, a nonprofit that brings together world experts to promote conversations and exchange of ideas in agricultural mechanization, and won the Sunkist Young Designer Award from the American Society of Agricultural and Biological Engineers in 2018.  
Primary Category
Secondary Categories
Tags