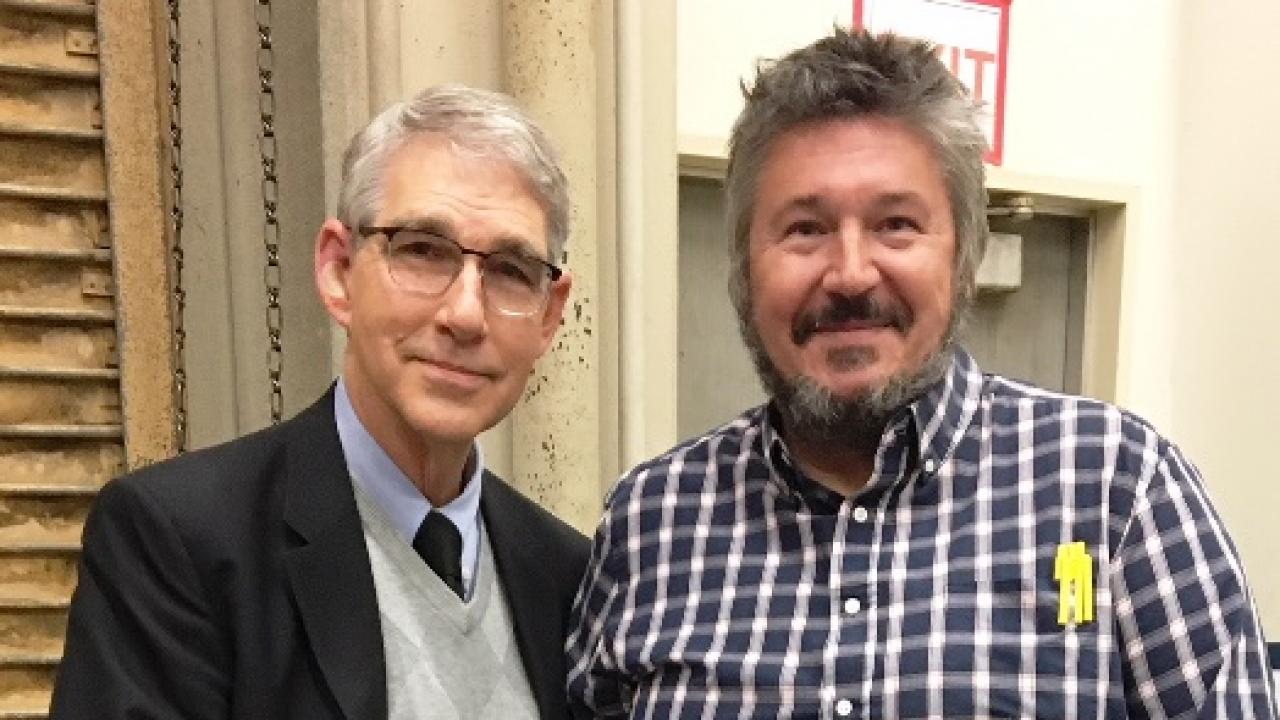 BAE Department Chair Bryan Jenkins hosted the annual fall quarter Coffee Talk on November 16.  The event welcomed new and returning students, faculty and staff, and fed the attendees lunch and coffee.
Dr. Jenkins shared the good news of the past few months, including various awards given.  Awardees included Victor Duraj, who won the 2017 College of Engineering Outstanding Staff Award, as well as number of faculty who recently were honored by various entities.  Dr. Tina Jeoh became a 2016-17 UCD Chancellor's Fellow, Dr. Kurt Kornbluth won the Chancellors International Engagement Achievement award, Dr. Ken Giles was given the 2017 Alumni of Distinction Award from the University of Georgia, and Dr. Zhongli Pan  won the China Friendship Award, the highest honor given to foreign experts for outstanding contributions to China's economic and social progress.
Dr. Jenkins himself was quite newsworthy.  Dr. Ken Giles shared the good news about Dr. Jenkins' various awards granted over the recent months, including becoming a UC Davis Distinguished Professor, being named a Fellow of ASABE, and winning the Outstanding Senior Faculty Research Award from the College of Engineering.
Dr. Jenkins then introduced four new faculty members: Andre Daccache, Assistant Professor, irrigation and water management engineering; Farzaneh Khorsandi, Assistant CE Specialist, agricultural safety and health engineering; Isaya Kisekka, Assistant Professor, irrigation and water management engineering, jointly appointed with Land, Air and Water Resources (LAWR); and Jennifer Mullin, Lecturer with Potential Security of Employment, engineering design and communication.
Seventeen new graduate students were welcomed, along with the undergrads who mostly were attending class.
What a great way to start the year!
Category