Gang Sun Receives 2021 AATCC Harold C. Chapin Award
In recognition of his outstanding service to the American Association of Textile Chemists and Colorists (AATCC), Biological and Agricultural Engineering Professor Gang Sun has been selected as the 2021 recipient of the Harold C. Chapin Award for his dedicated service and outstanding leadership.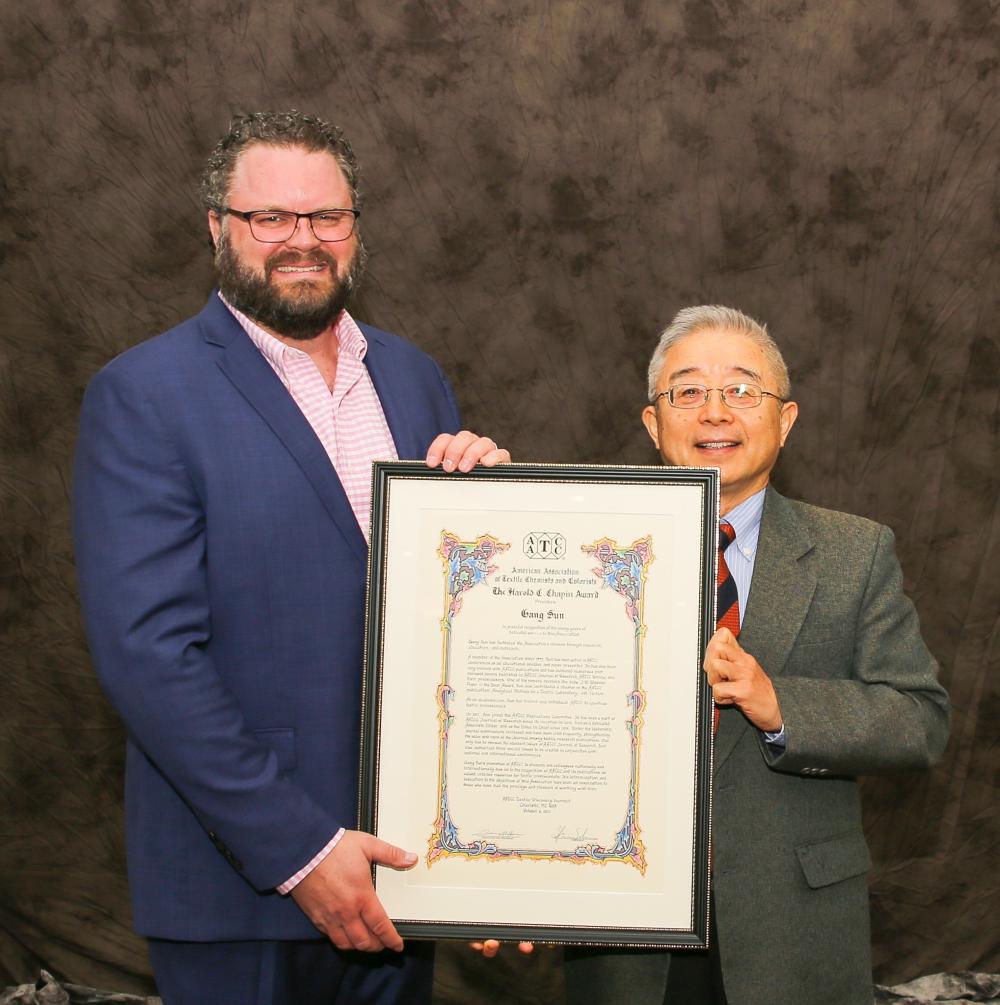 Sun "exceedingly exemplifies the outstanding leadership and dedicated service and outreach as evidenced by his work in the past 27 years," said the association.
Established in 1958, the award was named in honor of Harold C. Chapin, who served as the secretary of AATCC for 25 years and was a professor of chemistry at Lowell Textile School. Each year, the association recognizes an outstanding member within the field for their service to the AATCC at the annual Textile Discovery Summit. Sun received the award this fall at the summit held in Charlotte, North Carolina.
Since joining AATCC in 1995, Sun has been involved as an educational speaker, a frequent contributor to the associations' publications and a prolific researcher who has authored various peer-reviewed studies that have appeared in the AATCC Review, AATCC Journal of Research and their counterparts.
His diligent efforts have led to the promotion of the AATCC as a national and internationally recognized association through his mentorship of countless professionals now within the field. According to the association, Sun's efforts were an integral element in the distinguished recognition bestowed upon the AATCC and its publications as valued, credible resources for textile experts around the world.
Sun joined UC Davis in 1995 after receiving his Ph.D. from Auburn University in 1994. An expert in the field of fiber and textile sciences, Sun's research focuses on developing new functional textiles and nanofibrous materials as well as protective clothing materials and personal use sensors for biological and chemical hazards.
Primary Category
Tags