Ph.D. students Chang Chen and Ke Wang recognized in graduate paper competition
UC Davis biological systems engineers Chang Chen and Ke Wang placed first and third, respectively, in the 2021 graduate student paper competition hosted by the Association of Overseas Chinese Agricultural, Biological and Food Engineers (AOCABFE, also known as AOC). The competition is held every year at the American Society of Agricultural and Biological Engineers (ASABE) Annual Meeting.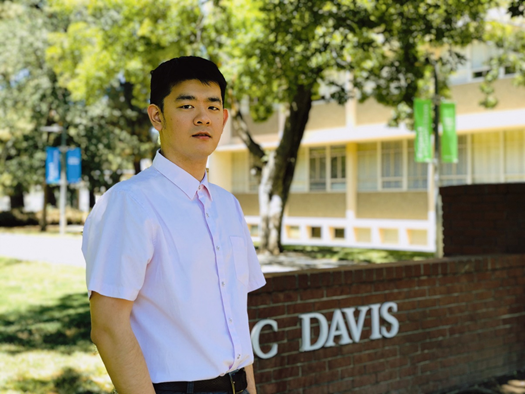 Chang Chen is a recent Ph.D. graduate from biological and agricultural engineering (BAE) adjunct professor Zhongli Pan's Food Processing Research group and he placed third in the same competition last year.
"I feel honored to be recognized by AOC for my scholarly achievements," he said. "I would like to express my deepest gratitude to my advisor, Professor Pan for his support and mentoring on my research, the help from my colleagues at Food Processing Lab and Professor Luxin Wang from the Department of Food Science at UC Davis."
Chen's paper, "Drying and Disinfection of Off-ground Harvested Almonds Using Step-down Temperature Hot Air Heating," introduced a promising non-isothermal drying method for off-ground harvested almonds that uses hot air to simultaneously dry and disinfect the nuts. The technology greatly improved the drying efficiency and product safety over the conventional methods without compromising quality. These findings should help improve the processing efficiency and product safety in the almond industry in California.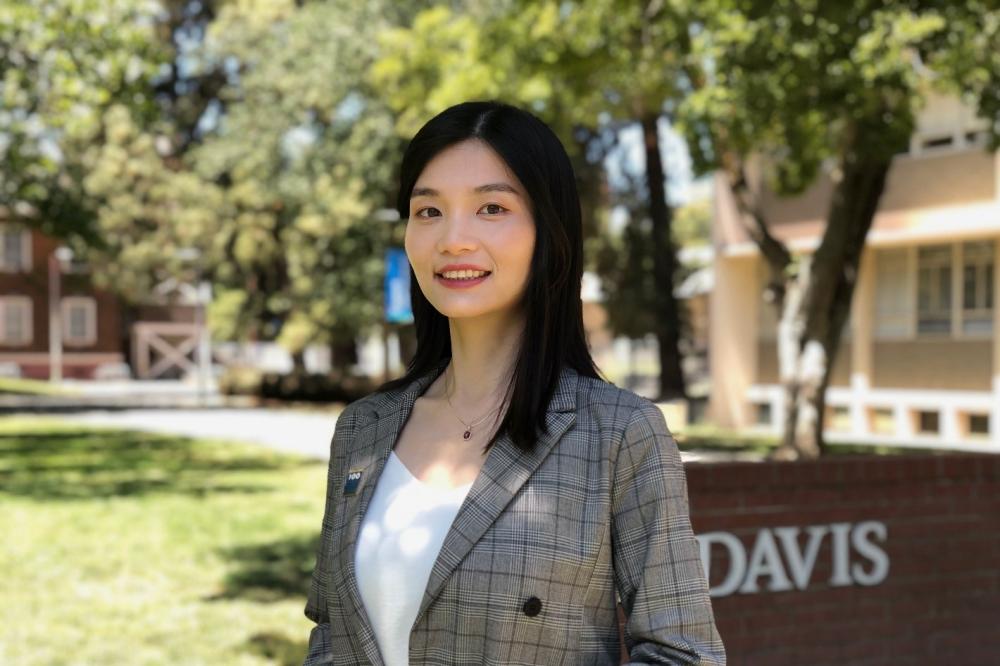 Ke Wang is a Ph.D. student in BAE professor Ruihong Zhang's lab. Her paper, "Techno-economic Analysis on An Industrial-scale Production System of Biodegradable Plastics from Cheese By-products by Haloferax mediterranei," designed three technical scenarios for a polyhydroxyalkanoates (PHA) production system using different types of cheese processing by-product streams as feedstock. She then compared them for materials and energy flows, major cost items in the direct capital cost and annual operating cost, and sensitivity analysis.
The study found that using cheese processing byproducts as feedstock can reduce the breakeven price to less than $4 per kilogram of PHA and provide a profitable business case for the bioplastic industry. It can also benefit the dairy industry by adding an additional revenue stream to dairy byproducts.
The AOC is a professional organization that connects biological, agricultural and food engineers of Chinese origin around the world, facilitating collaboration in research and education and encouraging professional development. The organization is part of ASABE and holds its meetings and events in connection with the ASABE Annual International Meetings.
Primary Category
Tags