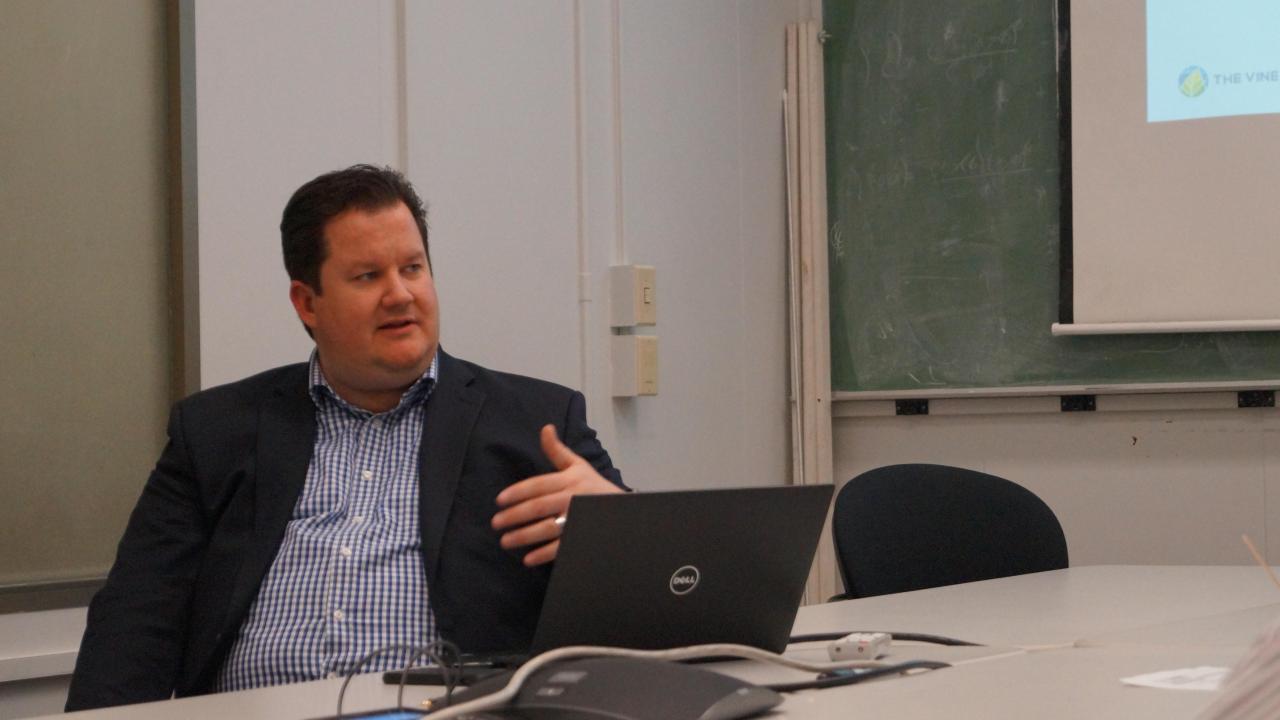 Bridging the gap between agriculture and technology is nearing a crucial tipping point. The world, by and large, is becoming more connected, autonomous, and data driven. Unfortunately, growth in these areas as they apply to agriculture has not kept pace with other sectors.
However, along with the challenges of applying connectivity, autonomy, and data analysis to agriculture is a huge potential for opportunity.
These issues and more were presented at the final Department of Biological and Agricultural Engineering Winter Quarter Seminar by Gabriel Youtsey, the Chief Innovation Officer for the University of California's Division of Agriculture and Natural Resources (UCANR).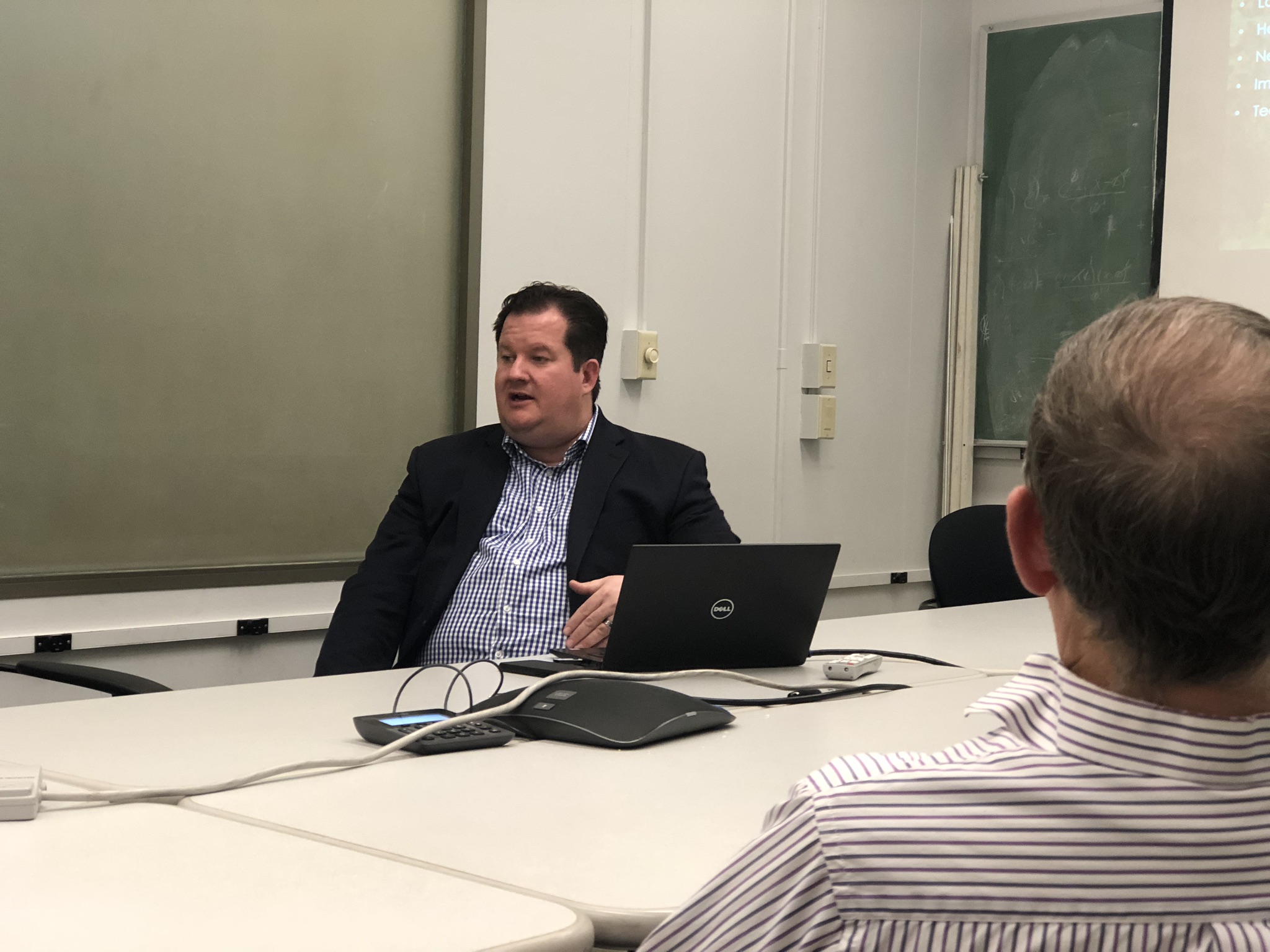 "Our food and ag system is unsustainable," Youtsey said. "We need to find a balance between people, product, and prosperity."
In order to help secure California's place as a global leader, the organizations, universities, and companies will need to embrace, what Youtsey calls, Industry 4.0. Industry 4.0 is a network and data driven. It embraces the internet of things, artificial intelligence, big data, and more.
Youtsey remarked on the progress already made here at UC Davis by specifically pointing out the work of Cooperative Extension Specialist Alireza Pourreza and Professor David Slaughter.
But more needs to be done in this area if it going to succeed on a state, national, and global scale.
Some of the solutions moving forward, according to Youtsey, could be an agricultural based API Marketplace where users can easily access data and information, an Open Data Infrastructure where data is shared and built upon collectively, and an Open Market Place where services are accessible to multiple stakeholders.
By looking beyond the immediate needs of any one organization, Youtsey envisions a world in which California agriculture can take meaningful steps forward into Industry 4.0. California is uniquely positioned near one of the global technological hubs, Silicon Valley. There is therefore a huge potential if we can bridge the gap between the "Silicon Valley, Food Valley split," Youtsey said.
"By bringing people together and co-creating," Youtsey said, we can all reach a new level of agriculture in California.
Category