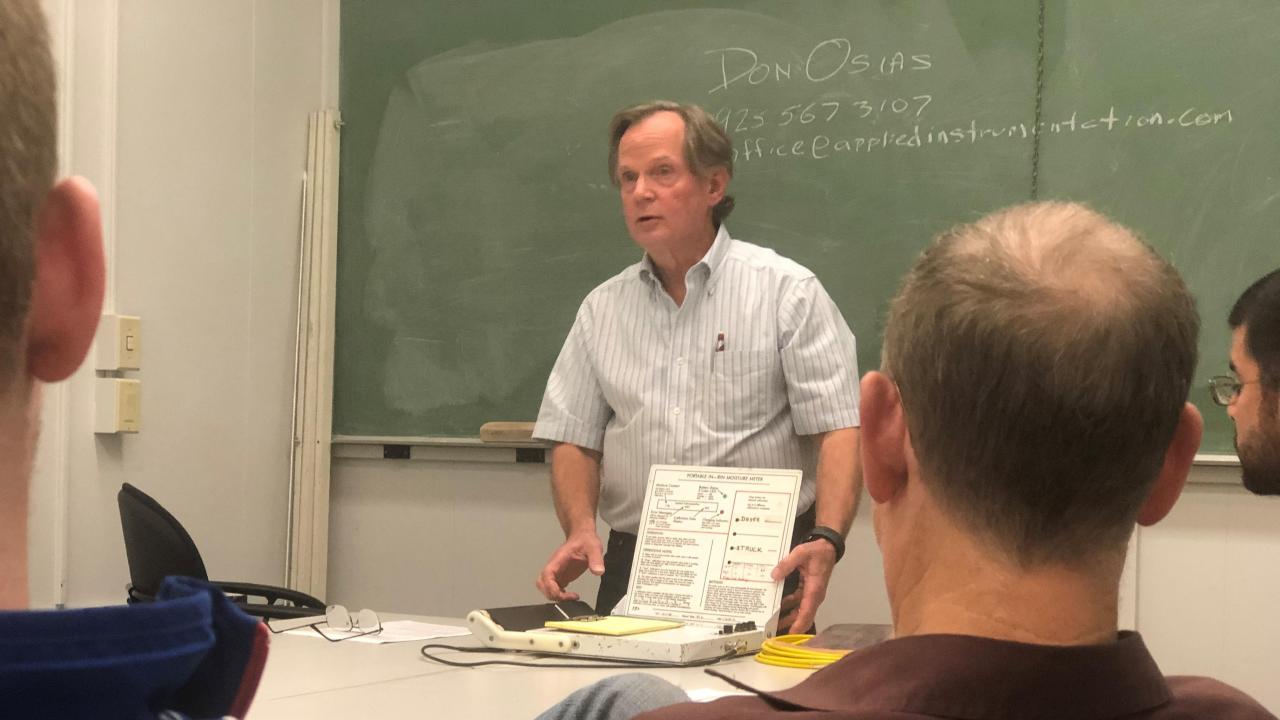 "Good design and good engineering need each other," mentioned Don Osias during the latest Biological and Agricultural Engineering Department's Winter Quarter Seminar Series. As he spoke, it became clear that the good design Don spoke of extended beyond the products he built and into Applied Instrumentation, the agricultural products business he created.
After 38 years as a small business owner and entrepreneur, Don has seen a lot, done a lot, and had a lot of fun along the way. Having started out his career as a physicist, a series of unplanned events lead him into the agricultural products world where he was able to design and sell, among other products, a moisture meter for walnuts.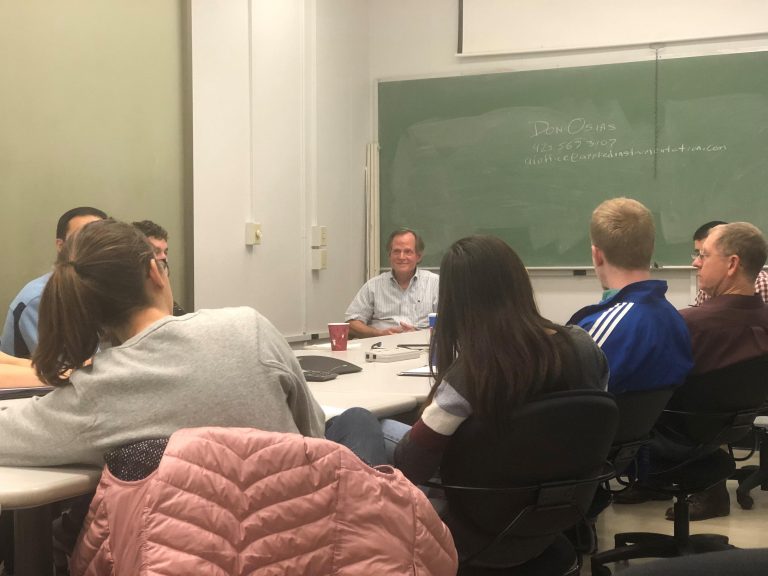 The walnut moisture meter allowed growers to ship walnuts with more moisture because it reduced the risk that the moisture was too high. Walnuts with excessive moisture mold at a much higher rate. Before the meter, the response to potential moisture was to over-dry the walnuts which reduced the yield and viability of the walnut.
"I knew that, with the moisture meter, growers could get weight gain and improve efficiency," Don said. He just didn't have a way to market it.
Thankfully Don wasn't the only one to see the value in the meter. Emeritus UC Davis faculty, Jim Thompson, also saw the potential. By commissioning a research study of the meter, he was able to show through data that the product worked. As a result, Don was able to sell more and continue to grow his business.
After partnerships with businesses and organizations that didn't pan out, Don realized how difficult it is to truly grow a business without people on your side.
"Find a suitable partner," he said, for each facet of your business but don't sacrifice user experience and design for efficiency. Always keep the customer's needs in mind, and how they will use the product rather than just creating it for a lab.
In the end, Don had two pieces of advice for burgeoning entrepreneurs.
First, take business classes. Looking back, Don felt that had he had the business skills and training, he would have put himself in a better position later down the line.
Second, develop your network. Don underscored the importance of finding, talking to, and developing relationships with as many people as possible.
It may have not always been easy, Don said, but he got to wake up every day in a job he enjoyed.
Category