Professor David Slaughter and M.S. student Peter James Russell recognized for excellence in teaching
Biological and agricultural engineering (BAE) professor David Slaughter and M.S. student Peter James Russell were recognized by the College of Engineering for their outstanding teaching during the 2020-21 academic year.
Best Teaching Award: David Slaughter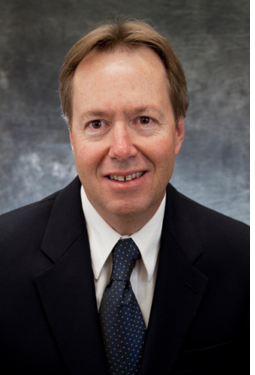 Dr. David C. Slaughter received the BAE department's Best Teaching Award for a strong commitment to the mission and vision of the college.
Slaughter is a professor in the BAE department and director of the Smart Farm Initiative at UC Davis. Slaughter is a world leader in the development of non-destructive and non-invasive sensing systems for determining the quality, characteristics and identity of agricultural commodities, and an expert in robotics and automation in agriculture. He is a pioneer in agriculture technology, creating one of the first robotic fruit harvesting systems and holding the U.S. patent on the concept of the robotic cultivator.
He received his Ph.D. in 1987 at the University of Florida, his M.Sc. in 1984 at North Carolina State University and his B.Sc. in 1982 at UC Davis. Slaughter is a Fellow of the American Society of Agricultural and Biological Engineers, has ten scientific paper awards and holds seven U.S. patents related to agricultural technologies he has invented.
Slaughter was honored during the college's annual Celebration of Faculty Excellence on September 30.
Best TA Award: Peter James Russell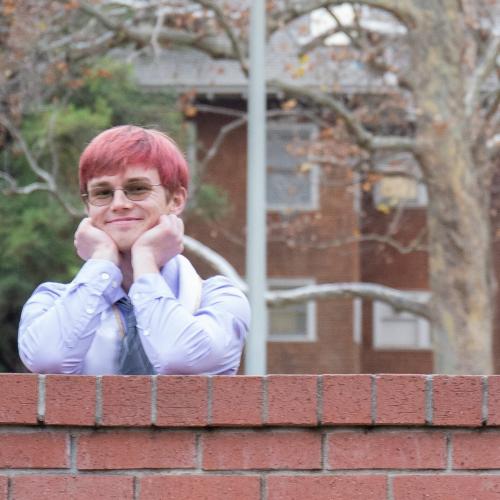 Each year, the college recognizes one TA from each of its eight departments who shows a strong commitment to the mission and vision of the college and consistently perform above and beyond to train and create the next generation of engineers and leaders. These award recipients were nominated and selected by their departments.
Russell, a second-year M.S. student, received the Best Teaching Assistant (TA) Award in biological and agricultural engineering.
He is an M.S. student in Dr. Zhiliang Fan's lab, studying the role of lignin in the enzymatic conversion of wheat straw to bioproducts. He began his education at UC Davis in 2015 and received his B.S. in biological systems engineering in 2019. After enjoying the department's accessible faculty and welcoming student body, he chose to stay for a second helping.
Throughout his time at UC Davis, he has enjoyed baking and selling challah bread with Challah for Hunger at Davis to raise money for the Yolo Foodbank and Swipeout Hunger. In his free time he enjoys indoor gardening, Dungeons and Dragons and using the rock wall at the ARC.
Russell will be honored at the Graduate Student Awards Celebration in 2022.
Primary Category
Secondary Categories
Tags