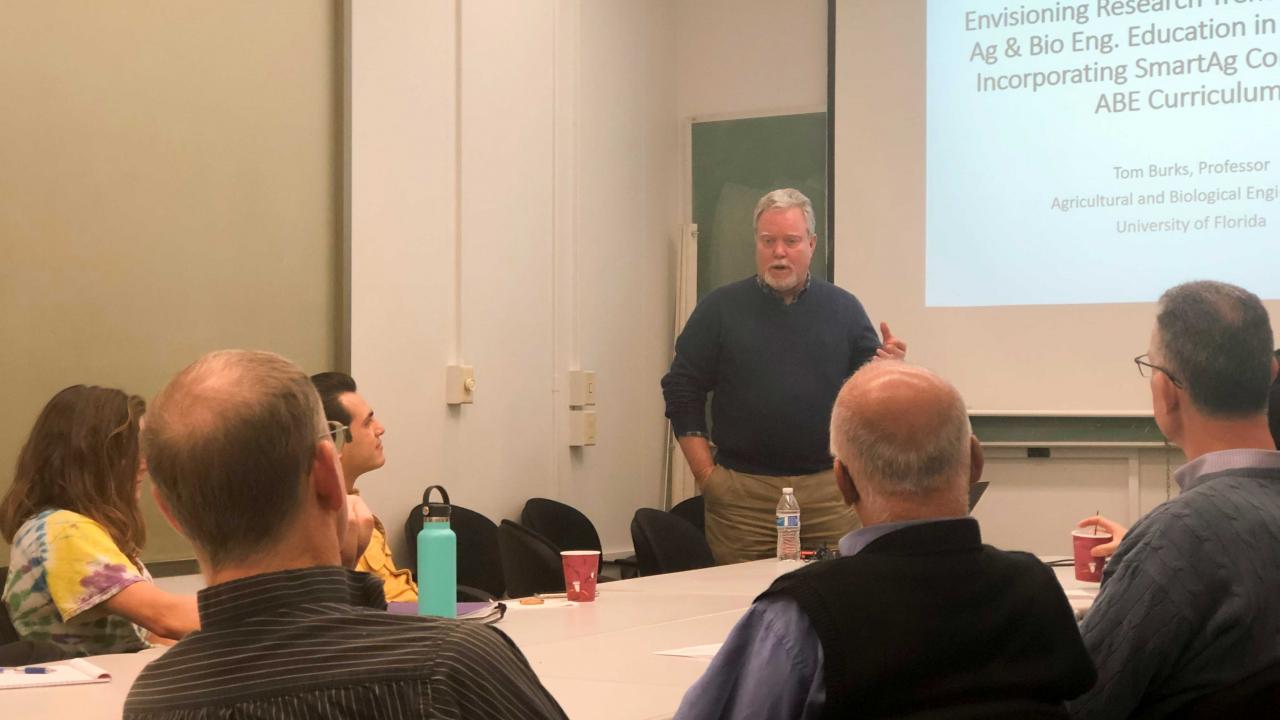 Words like SmartAg, Precision Agriculture, and Digital Agriculture are quickly becoming everyday parts of Biological and Agricultural Engineering programs around the nation. To meet the food insecurities and sustainability challenges of tomorrow, it is increasingly necessary to ensure students at the university level are being well prepared in SmartAg.
SmartAg is the use of precision ag technologies, robotics, smart machines, Big Data and Agricultural Internet of Things to solve food supply chain problems from the traditional farm, through processing and packing, to distribution and ultimately to the consumer. But there's a lot of work to be done.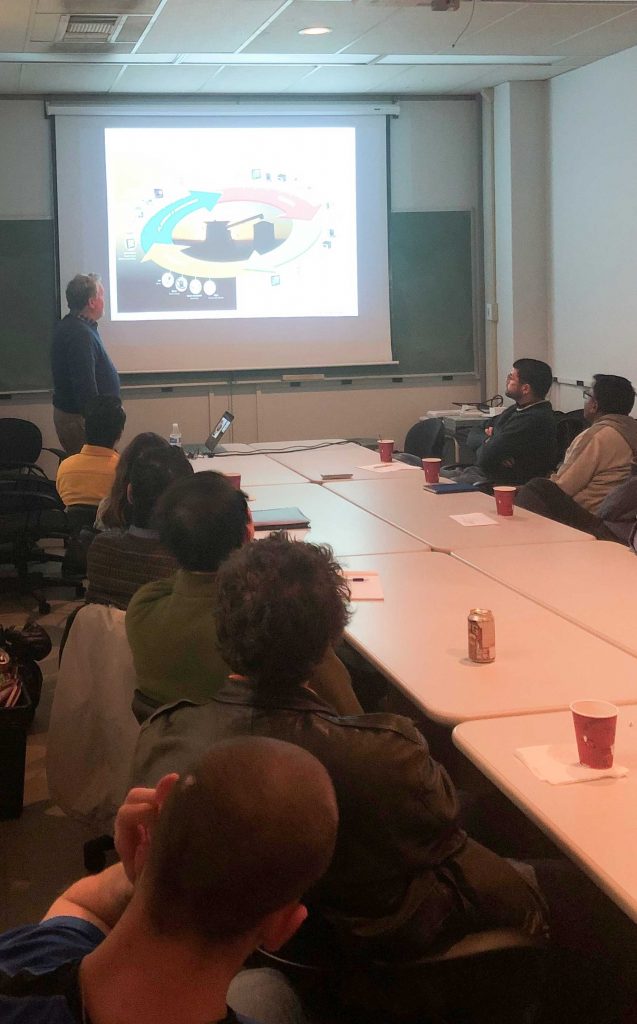 "SmartAg is the overlap of science and technology to solve food supply problems," said Dr. Tom Burks, professor with the University of Florida, during his recent seminar, Envisioning research trends impact on Ag & Bio Eng. Education in the Future: Incorporating SmartAg Concepts into the ABE Curriculum.
There are a number of problems that face traditional agriculture, he explained. The age of the average farm laborer has been steadily increasing. In Japan, the average age of a laborer is 70 years old. Additionaly, with the advent of farmer's markets, non-traditional grocery stores, and even home-delivered food, the food supply chain has become more and more complex.
These, and other factors such as climate change, have called into question Sustainable Nutritional Security: "We need to think about the consumers and the producers," Dr. Burks said.
With all these factors in mind, Dr. Burks began working on a certification program for his university. He set out to develop a SmartAg Certificate which would empower students with the skills to succeed in the farm of the future.
But, he didn't get a certificate. Instead, he got four.
In talking with the university and the College of Engineering and the College Agriculture and Life Sciences at the University of Florida, they realized that one certificate would not sufficiently meet the needs of their diverse student population. Instead, the College of Engineering would offer two (one for undergraduates and one for graduate students) and the College of Agriculture and Life Sciences would offer two (also one for undergraduates and one for graduate students).
While at first this somewhat complex, it ultimately allows for multiple points of entry into SmartAg. Each certificate is designed with the students from the different colleges in mind to make sure their prior skills are built upon and supported while also entering the space of SmartAg.
Whether students are undergraduate, graduate, College of Engineering, or College of Agriculture and Life Sciences, they will be able to get into SmartAg and start making a difference in the field.
Category
Tags